New Look Heating Website Designed To Save Money
Benson Heating, the leading supplier of warm air heating systems, has launched a dynamic new website to help it customers worldwide go green and save money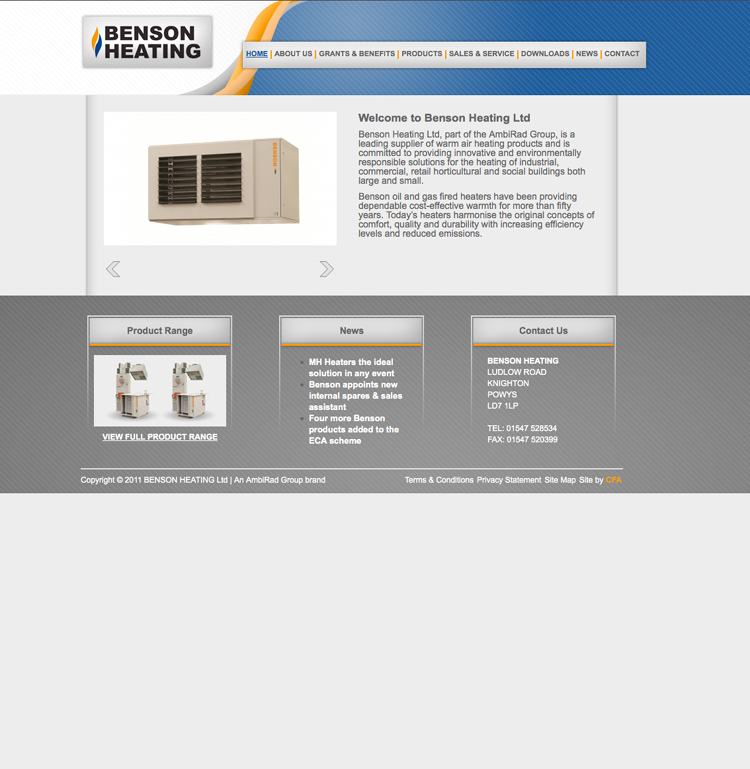 As sustainability increasingly becomes a key requirement in modern design, Benson has added a new Grants & Benefits section to the website. It provides details about Enhanced Capital Allowances, Carbon Trust Loans and the Climate Change Levy, as well as offering a series of 'green' tips to help users save energy and money.

In addition to green issues and ideas the new site has been built to make finding the very best in oil and gas fired heaters as simple as possible.

With its new-look design, http://www.bensonheating.co.uk offers easy access to all areas of the website thanks to a straightforward navigation system. So, whether it's technical support, company news or the full product range, all the key information is just one click away.