Central Systems Automation Wins Multi-Terminal Inland TOS Contract
PCC Intermodal has selected Autostore - the leading container and break-bulk cargo management solution from Central Systems & Automation Ltd - as its new Terminal Operating System (TOS)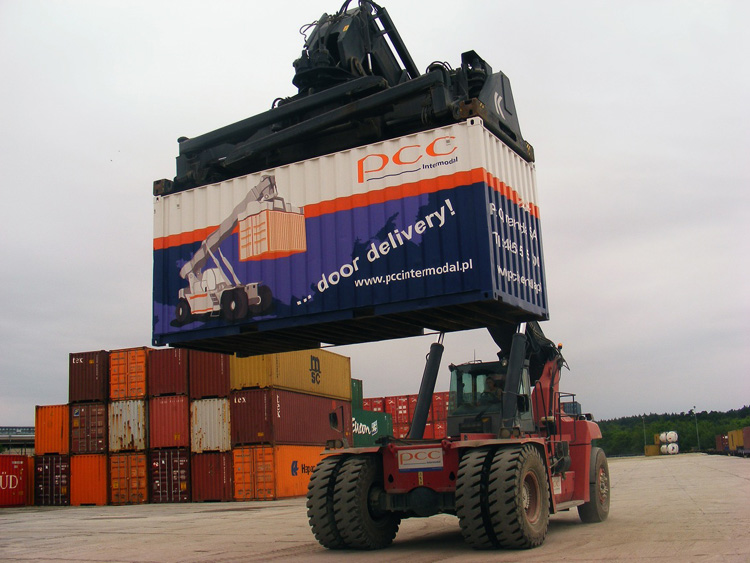 PCC Intermodal will deploy Autostore TOS initially at its Kutno inland terminal in central Poland, a key national and international railroad nexus. This Autostore implementation with multi-terminal options includes the Autostore Container Terminal Management System (CTMS) - plus Activity Charging Module; Rail Planning Module; EDI Module; Value Added Services Module for container maintenance; Multi Terminal Management Module and Autostore Host Interface Module.

Gdynia-based PCC Intermodal S.A. is part of the international PCC SE Group. The company is developing a network of cutting-edge transshipment terminals at strategic locations throughout Poland. PCC Intermodal S.A. operates intermodal services between inland terminals in Poland (Upper Silesia, Lower Silesia and Central Poland) and Germany (Frankfurt Oder, Herne), fed by the ports of Antwerp, Rotterdam, Bremerhaven, Hamburg, Gdynia and Gdansk. Because of its modern infrastructure and strategic positioning in central Poland, Kutno Terminal is able to serve Russian hubs as well as Baltic, west, east and southern European markets with a high quality service. PCC Intermodal transships containerised import/export cargo, carries it over long distances by rail and then delivers it directly to the customer's door by road.

Autostore is engineered by Central Systems & Automation Ltd and is the solution of choice for port operators across the UK, Europe, Scandinavia, the Baltic and the Middle East. Autostore is internationally proven to raise cargo throughput, optimise assets, decrease costs and increase profitability.

Adam Adamek, Vice President of the Board at PCC Intermodal S.A. said: "Our investment in Kutno is the beginning of an ambitious development and modernisation programme. Backed by our clear business strategy, PCC Intermodal S.A. has become a strong and important link in both domestic and international supply chains. Autostore is crucial to the further development of our intermodal network; it gives us a proven multi-terminal management capability that we can grow into while giving us flexible, real-time control of cargo assets through the supply chain to point of delivery."

Andrew McKaig, commercial director at Central Systems & Automation Ltd, said: "This Autostore export win with PCC Intermodal S.A.– alongside DB Port of Szczecin - significantly strengthens our position as a leading TOS player in the Polish market. Seamless system scalability is vital to PCC Intermodal's growth plans and Autostore is proven to deliver significant bottom line business benefits through lower costs, higher throughput and improved profitability."

Key operational areas covered by Autostore at Kutno include: gatehouse (in/out gate) processing; container history; pre-advice of incoming containers; import of discharge lists; yard management (using reach stackers); operational area management; graphical terminal plan; RF functionality for container handling equipment; graphical rail planning; user access control; container moves within the yard; yard zoning and input/output strategies; management reporting suite; EDI communications; and container enquiry facilities across all sites.