London Taxi Is Main Attraction At Azerbaijan Public Transport Exhibition
The Baki Taksi Company launched The London Taxi Service at the 1st Caspian Public Transport exhibition in June 2011 and was the main attraction throughout the three day event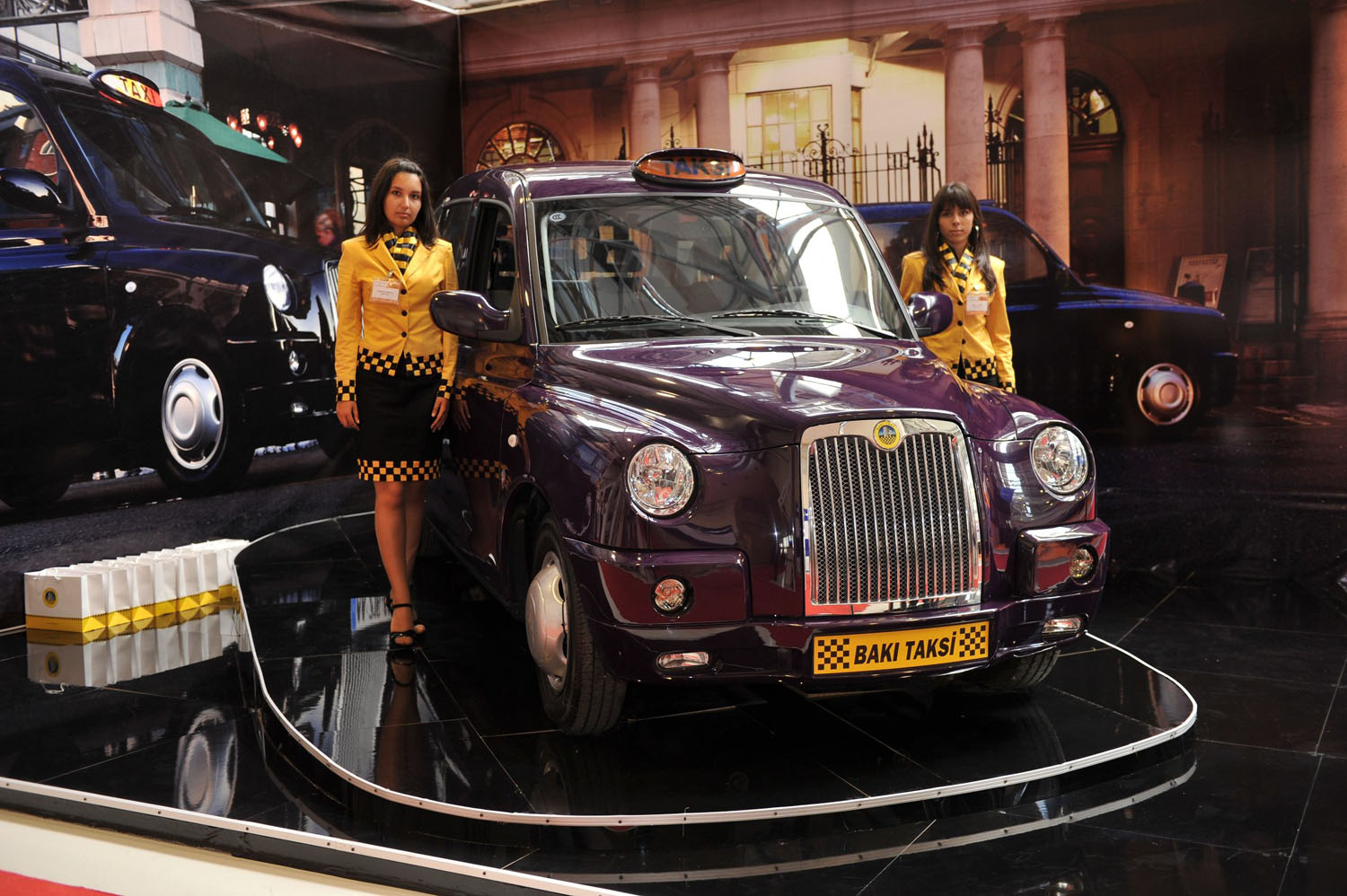 London Taxi Star Attraction in BakuHeld at Baku Expo Centre in Baku, the capital city of Azerbaijan and part of the 10th International Transport, Transit and Logistics Exhibition, TransCaspian 2011 attracted more than 5,000 professionals from Azerbaijan, Russia, Turkey, Iran, Georgia and Central Asia. The visitors represented companies from the Transport, Oil and Construction sectors, State officials, exporters, importers, automotive dealers, tour operators and travel agencies.

The Caspian International Road Infrastructure and Public Transport Exhibition specializes in the region's road infrastructure and public transport and provides an ideal opportunity for companies to present their products and services to interested third parties especially at a time when economic development is moving at a faster pace than ever before.

The Baki Taksi Company was set up to help develop the Azerbaijani Transport System and update the taxi fleet in Baku with TX4 London Taxis. With the first 100 vehicles already in market and operating there was no better time to launch the vehicle at the exhibition and let everyone see it, touch it and drive it if desired.

The Minister of Transport of the Republic of Azerbaijan, Ziya Mammadov attended the opening ceremony on the first day of the exhibition and attended several radio and TV interviews throughout the day.

Maria Holmes and Nigel Walters of The London Taxi Company attended the exhibition to support The Baki Taksi Company and were excited to see the London Taxi ideally positioned in the hall; the first stand you saw when entering the exhibition.

Maria said 'it was amazing to arrive in Baku and see London Taxis operating in the same way that I had seen it in the UK several hours before taking my flight. I felt safe and reassured in a country I had never been to before simply because I recognised The London Taxi and the Service'.

The Baki Taksi Company reported that the exhibition was a great success as they prepared for the next 200 London Taxis to arrive in market. The Baki Taksi Company continues to recruit drivers and carry out essential driver training.