Global Growth For The London Taxi Service
The number of countries operating The London Taxi Service continues to grow as further vehicle orders have been placed for the Middle East and Europe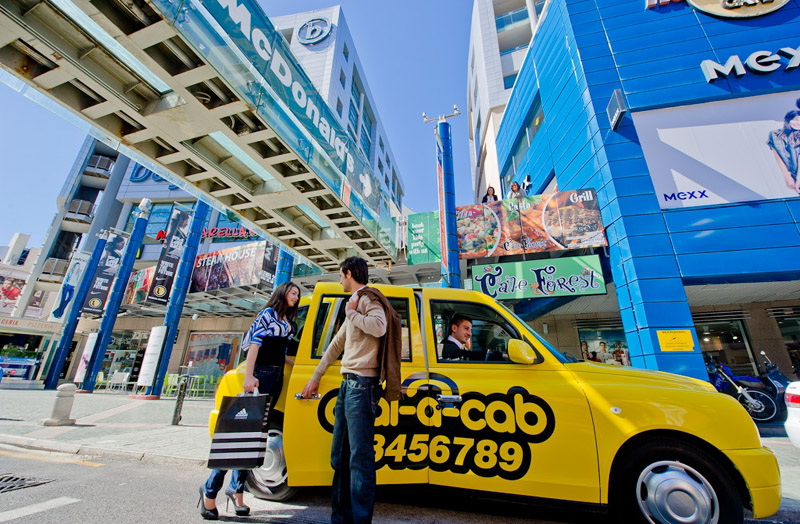 The London Taxi Company has also reported additional interest received from India and Morocco and fresh orders from Turkey and Russia.

Operators of The London Taxi Service satisfy customer demand for a new affordable and professional taxi service by providing them with the transport they need. Fully trained drivers use the iconic London Taxi and ensure that passengers enjoy a safe enjoyable journey in comfort and privacy.

In Lebanon, appointed partner National New Dawn operate The London Wedding Service. In Malta, Dial-a- Cab Ltd operate a fleet of chauffeur driven bright yellow London Taxis and in Saudi Arabia, The London Cab Club is a membership and loyalty scheme that rewards it's customers with discount at shops and restaurants etc.

Most importantly The London Taxi Service provides a recognised and iconic vehicle that is only purpose-built to be a taxi. There is a spacious passenger compartment that allows business colleagues to continue their meeting, tourists to relax and take in the sights or brides to sip a glass of champagne with their new husband.

"The London Taxi Service is a premium rate taxi service that combines a fantastic and unique vehicle together with professionally trained drivers," said Matthew Cheyne, International Market Development Director for The London Taxi Company.

The London Taxi Company has a 10 point Service Pledge that promises a personal and professional service that meets consumer demands. The service provides benefits such as an economic solution that could save money over a standard limousine and a pleasant experience that is different from the average transport options.

Recently 30 new orders were received for Kuwait taking the total number of London Taxis to over 600 in the Middle East. David Bentley, International Sales Manager for The London Taxi Company and based in Kuwait said 'our operators can see a real benefit of having such a recognisable shaped vehicle for their chauffeur driven cars, wedding service, pink ladies service and VIP loyalty customer cars. Drivers instantly feel more professional wearing a uniform and driving the only purpose-built vehicle for the job and passengers enjoy being driven by a professional, clean ,uniformed and well presented driver in a more reliable, cleaner and safer vehicle compared with a local taxi'.