New Voltage Detector For Airfield Ground Lighting Systems
Electrical safety testing specialist Seaward has developed a new voltage indicator to ensure safe working on airfield ground lighting systems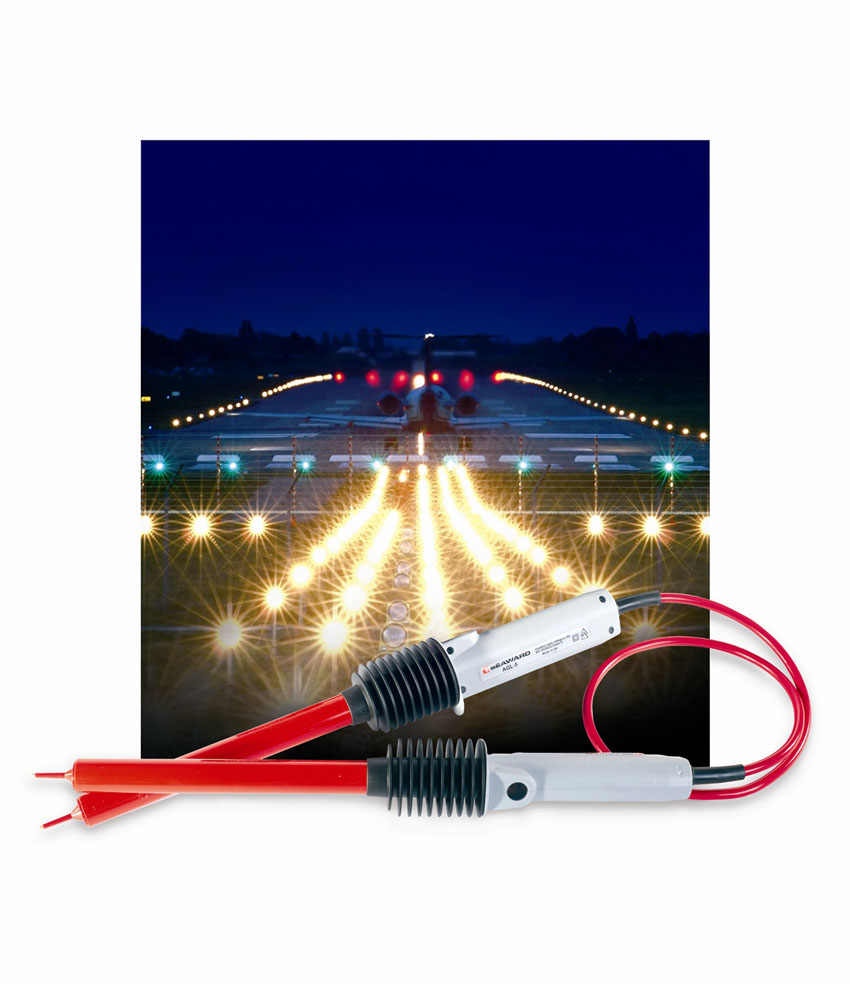 The new AGL-5 two pole voltage detector enables service engineers, maintenance personnel and airport technical staff to verify that runway and airfield lighting circuits have been isolated from the power supply before maintenance or inspection work commences.

The two pole voltage detection system has been designed specifically for ground lighting systems and can be used to detect the presence of voltages from 50V up to 5KV. Ultrabright red LEDs and a polarising filter make the voltage indication clearly visible in all working environments and conditions.

Designed and manufactured in compliance with international safety standards, the unit is totally encapsulated in a shock resistant high impact rugged enclosure and is IP64 rated.

The new two pole AGL-5 is supplied with a proving unit for self-test proof of performance before and after use. All equipment is also supplied in a protective carrying case.

The introduction of the new airfield ground lighting tester expands the Seaward range of high voltage safety testing equipment that includes a comprehensive range of neon and digital voltage indictors, safe discharge units, neon and digital phasing equipment, insulator leakage detectors and current clamps.