London Taxi Service Arrives In Malta
This month saw Dial-a-Cab Ltd launch it's a 24 hour 7 day a week chauffeur-driven service around Malta in its highly recognisable fleet of bright yellow London Taxis.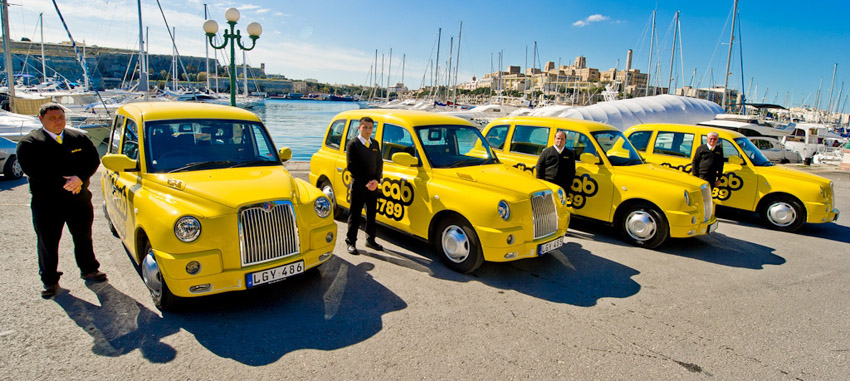 Dial-a-Cab MaltaDial-a-Cab Ltd is a newly set up company with a new initiative which is managed by Muscat Motors Ltd, the official appointed partner for The London Taxi Company.

'There is demand in every country for a premium taxi service that costs less than a traditional limousine. Malta not only chose the iconic London Taxi which is the only purpose-built taxi in the world but also chose their fleet of vehicles to be in a bright colour making them quite hard to miss as they pass you on the street' said Matthew Cheyne, International Market Development Director for The London Taxi Company who make and sell them around the world.

He continued 'feedback since launch has been really positive. Passengers enjoy riding in the famous cab and they think it's great that they now have an around the clock service that is available for business or leisure and accessible for wheelchair users and travelers with limited mobility, partial sight or hard of hearing'.

The brand promise of Dial-a-Cab is safety for drivers, passengers and pedestrians, courteous drivers, efficiency, punctuality, cleanliness and comfort for all.