Free Cooling Chiller Solution From Airedale International Air Conditioning
The DeltaChill Free Cooling Chiller is a new, compact, highly energy efficient R410A chiller that offers more than 95% free cooling over a year and therefore greatly reduces operational costs.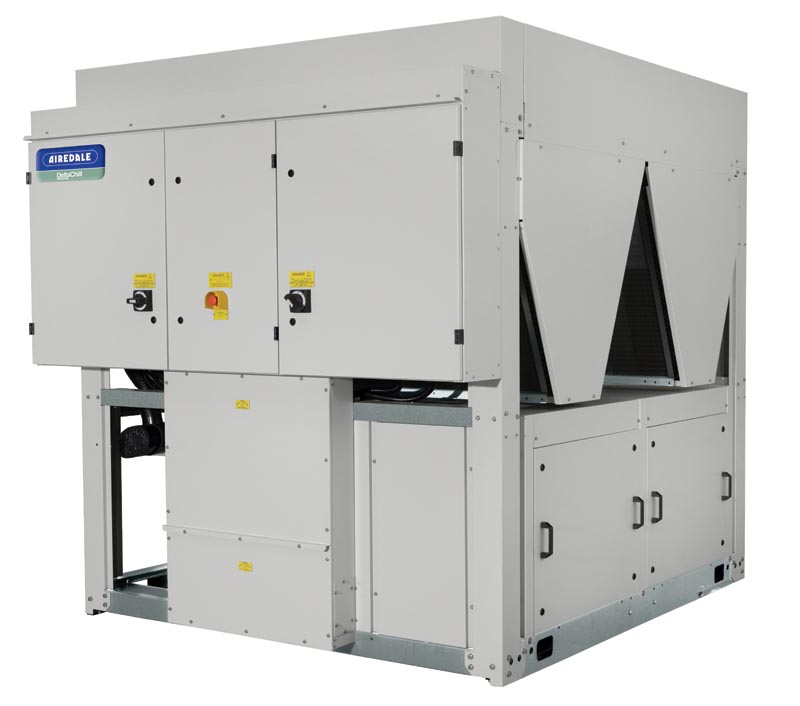 DeltaChill ChillerAiredale International's industry-leading knowledge of concurrent free-cooling applied with latest fan technology and the efficiency and slim, light profile of e-coated microchannel coils, has delivered one of the most efficient chillers on the market, capable of saving more than 50% of the energy consumed by a conventional chiller. During any mechanical cooling, excellent part load efficiencies ensure a European Seasonal Energy Efficiency Ratio (ESEER) of up to 4.53. The DeltaChill Free Cooling Chiller can be matched with Airedale's precision air conditioning and IT cooling products to provide real end user benefits in reducing power usage.

The combination of free-cooling; microchannel coils; excellent part load efficiencies and cutting-edge technology - led by smart control logic - ensures the DeltaChill Free Cooling Chiller gives the best energy balance for all operating conditions.