The London Taxi Is A Big Hit At Paris Taxi Show
London Taxis France launched The London Taxi Service at Salon Des Taxis, Paris and proved to be the most popular stand throughout the exhibition which is held for the French taxi trade and its drivers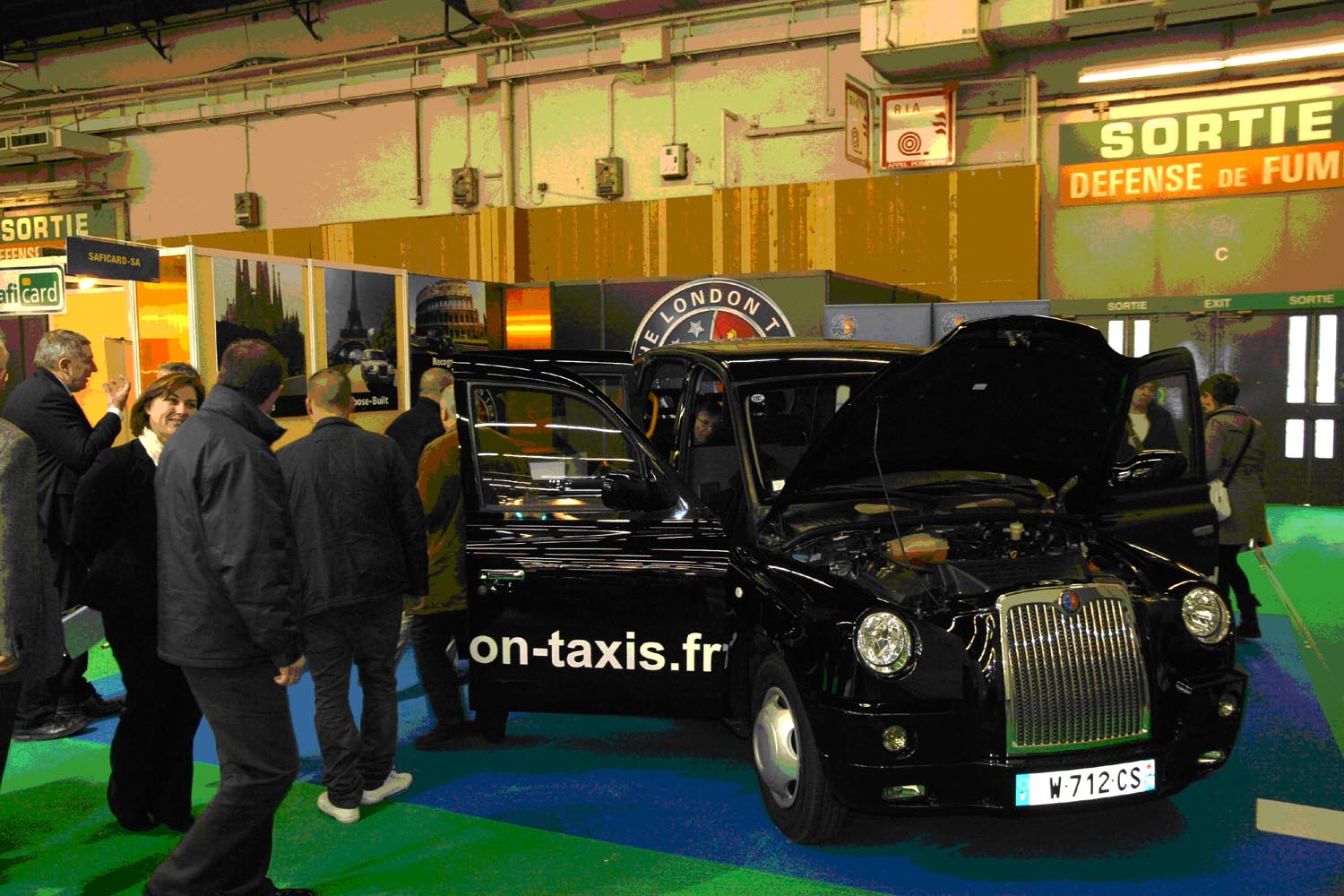 The two day exhibition held in Hall 6 of Porte de Versailles saw every taxi manufacturer and supplier take up their positions with the latest shiny demo vehicles ready for the taxi trade to see.

The London Taxi Company are the manufacturers of the famous London Taxi and London Taxis France are their official appointed partner already supplying the iconic taxi to drivers and businesses wanting to operate an icon, a professional service, a recognized vehicle and something different to their local rivals.

Elisabeth Young, President of London Taxis France was accompanied by Ross MacKerron, International Sales Manager for The London Taxi Company and received more than hundred enquiries, carried out fifty-six test drives and took orders for five vehicles in the two day period.

Elisabeth said 'I was overwhelmed with the interest in The London Taxi Service and the stand was buzzing with enquiries both days. We were so busy with drivers wanting to test drive the taxi for themselves I brought in additional staff to help with demand. Drivers were smitten with the vehicle and wanted to drive it away that day but for those who placed an order they will have to wait a little longer to stand out from the crowd'.

Matthew Cheyne, International Market Development Director for The London Taxi Company commented that 'London Taxis France have hit the ground running. From the moment they took on our franchise they understood the concept of The London Taxi Service and have been making an impression in and around Paris ever since'.

If you were unable to attend the show last week and would like to know more about the London Taxi and its associated services please contact us.

The London Taxi Service is recognized as the best in the world and now can be enjoyed anywhere in the world.