4B Braime Opens New Operation For Australian Market
The new subsidiary, 4B Australia, located in Brisbane, was officially incorporated on 1st December 2010 and is now fully operational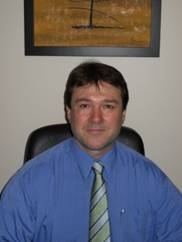 Under the leadership of Managing Director Paul Dennis, former Product Development Manager at Fenner Dunlop Conveyor Services.

4B Australia has been created owing to the importance of the region in the company's growth plans. 4B Braime has been serving customers in the area for many years, and 4B components have become an integral part of many processing facilities.

From elevator buckets and bolts through to complete hazard monitoring systems for elevators and conveyors, such as 4B's Watchdog Elite system, 4B components are the preferred choice of many equipment manufacturers, plant engineers and contractors.

With its range of components, 4B serves a large range of industries ranging from agricultural to industrial through to mining and heavy duty industries.

With its local presence in Australia, 4B Braime is aiming to provide a first class technical support and after sales service to its local customer base, a service which 4B feel is vital, particularly for its electronics range.

4B Australia's mother company, 4B Braime, celebrated its 120th anniversary in 2008 and has been a pioneer of the material handling industry, introducing the first seamless steel elevator bucket back in 1909. With the world's largest range of elevator and conveyor components, 4B Braime's material handling division has led the field in elevator bucket design and manufacture by supplying the highest of quality components. 4B Braime's electronic division specializes in level controls, electric sensors and safety control systems that prevent costly downtime and reduce the risks of explosions in hazardous areas.