Urban Edge Doorsets For The Barbican
The Barbican is one of London's most significant cultural centres and home to theatres, cinemas, galleries, conference halls and banqueting suites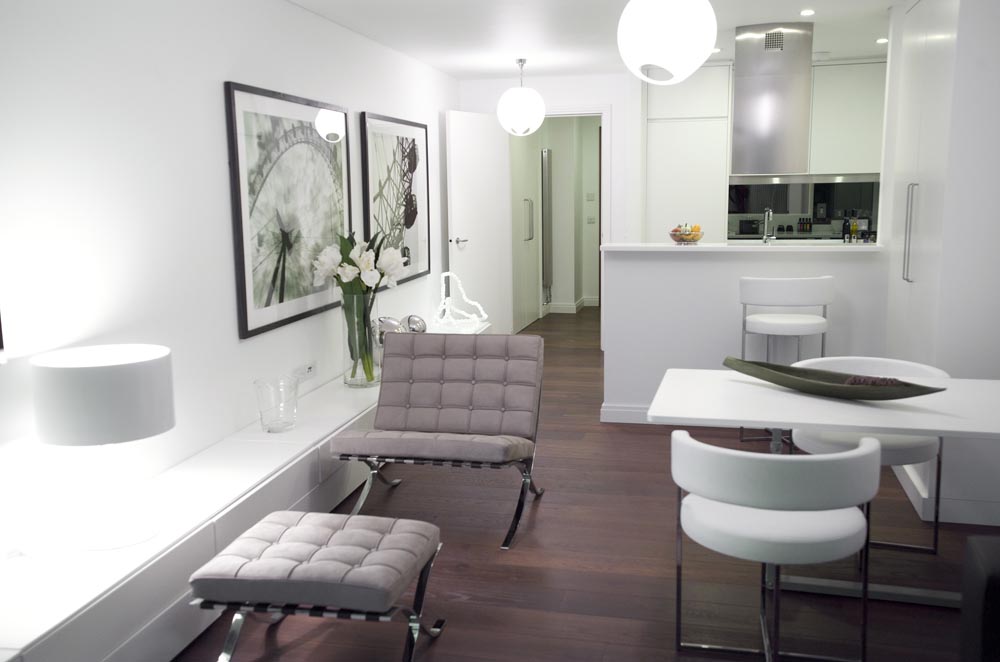 Frobisher Crescent, part of the Barbican Estate, has been transformed into a uniquely bespoke collection of 69 stunning contemporary apartments.

The studio, one, two and three bedroom apartments use 'smart homes technology' and have been designed to the highest standards retaining many of the original features to respect the integrity of the Grade II listed building and the historic nature of the site.

Developer United House specified 498 Urban Edge doorsets for the project - some supplied in full paint and others finished in quarter cut polished sapele veneer to match the original timber used in the building.

Urban Edge high quality, bespoke, residential doorsets combine style with functionality and affordability and, with a wide choice of finishes and glazing panel options, provide complete, cost-effective doorset solutions for the residential property sector. Veneered doors are coated with an anti-microbial wood lacquer additive which kills most harmful bacteria including C.diff, MRSA, Salmonella, Ecoli and Listeria.

As part of Leaderflush Shapland, the UK's leading performance doorset manufacturer and part of the £3 billion SIG group, Urban Edge can offer doorsets across a vast range of environments including city living apartments, student accommodation, key worker accommodation and budget hotels.