FREE Support From HM Government Trader Support Service For Companies That Move Goods From Great Britain To Northern Ireland
The Trader Support Service will support companies with the changes to Northern Ireland trade which take effect on 1 January 2021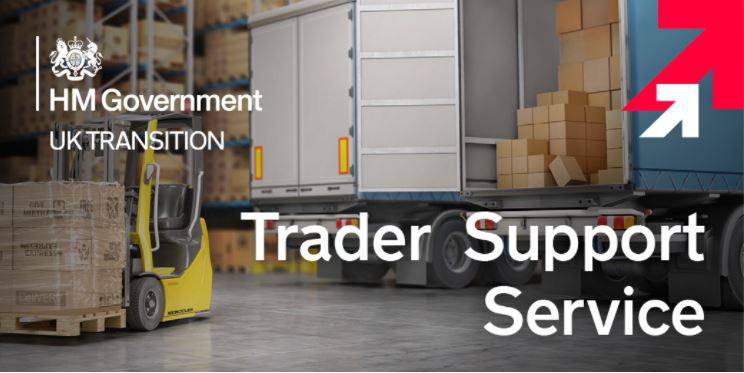 The free-to-use service will provide guidance and training, a digital service to support declarations, and support from customs experts.

The IOE&IT is part of the Consortium delivering the TSS as a free-to-use service for traders and intermediaries (carriers and customs brokers)

Why TSS is needed

The UK will leave the EU's Single Market and Customs Union when the transition period ends on 31 December 2020.

From 1 January 2021, the 'Northern Ireland Protocol' will take effect, at which point customs declarations as well as safety and security declarations will be needed for goods moving from GB to NI to ensure:

• tariffs are not paid on trade within the UK
• Northern Ireland can benefit from UK Free Trade Agreements
• goods destined for Ireland (ie the EU) pay tariffs when they should.

If your firm move goods from GB to NI, then the TSS is here for them to ensure that smooth flow of goods continues.

Firms are encouraged to register for TSS, where you will secure expert advice that guides firms through all these changes – at no cost to you:

• The TSS can complete declarations on your behalf, as well as safety and security declarations, if you choose
• You can attend free short training courses on key new processes that come into effect from 1 January 2021.

With less than two months to go until these new rules come into effect, you are encouraged to register for the TSS at https://www.tradersupportservice.co.uk/tss?id=tss_register - to help ensure that trade continues to operate seamlessly post-transition.