Chelsea Technologies Group Are Recruiting
Project Manager - Mechanical Design Engineers - Maritime & Shipping Technology Sales Executive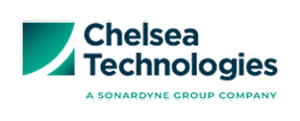 Project Manager (Underwater products & defence projects)

Chelsea Technologies is looking for a talented Project Manager to join its R&D team in the design and development of underwater products and defence projects.

The successful candidate would be responsible for delivering projects on time, on budget and to specification ensuring they are properly planned, resourced and executed, assisting with NRE estimations, monitoring costs against the project plan and raising any deviations. Excellent planning and organising skills are essential as is strong verbal and written communication skills.

Mechanical Design Engineers (x2)

Chelsea Technologies are recruiting for a first-class Mechanical Design Engineer with at least 2 years experience. This role represents a tremendous opportunity to join a dedicated team of engineers & scientists, designing technically advanced optical & acoustic instrumentation that is widely recognised for both quality & measurement performance.

The successful candidate will be expected to embrace the opportunity for significant & rapid career development by accepting an increasing level of overall responsibility for product design & project management that would not necessarily be available within a larger organisation.

In addition to complex & challenging design work from concept through to medium volume manufacture, it will be expected that the standard drawing office requirements for build standard control & change note implementation are undertaken.

Sales Executive (Maritime / Shipping Technology)

Would you like to work for a company that makes a difference? A company that has a rich heritage and an exceptional reputation for innovation and quality?

Would you like to work for a company that supports your development and gives you the opportunity to raise your profile and grow as a recognised professional?

If so, we would love to hear from you! We are looking for a talented and highly motivated Sales Executive with experience of consultative technical selling to take on our maritime portfolio and help us continue our success in the global maritime sector with our green shipping and ballast water technology.