SEERS Global Distribution Network Spans 90 Countries Worldwide
SEERS Medical is the UK's leading manufacturer of examination couches, treatment tables, patient trolleys and ergonomic seating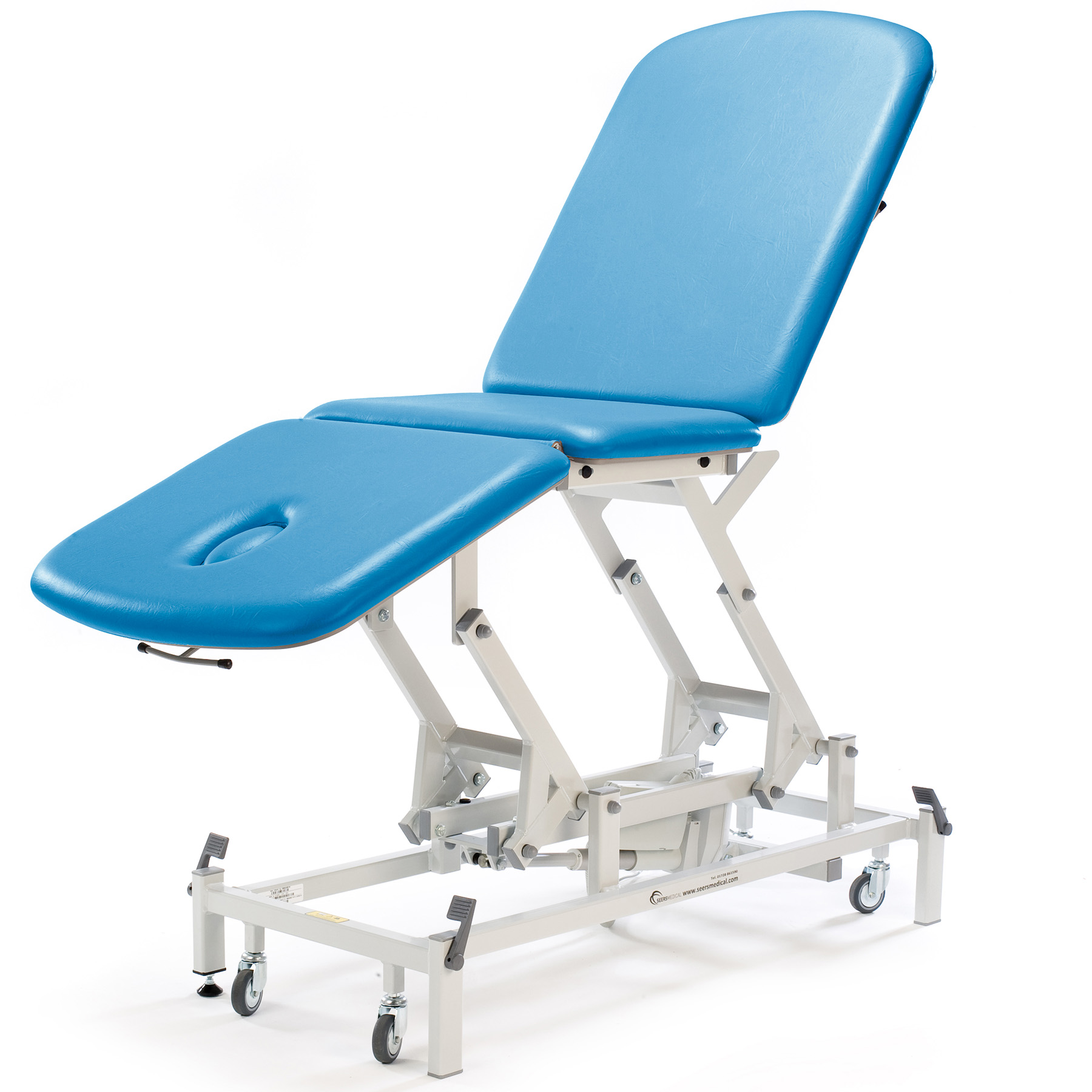 Based in Suffolk, England, SEERS has been successful in developing a global distribution network, with products in use in over 90 countries around the world.

On site, SEERS design and manufacture an extensive range of medical couches and optional accessories. Our products have been designed and tailored to meet the needs and standards of various medical and examination procedures; including Ultrasound, Physiotherapy, Podiatry, Gynaecology, Phlebotomy, Dialysis & Echocardiography.

To celebrate SEERS Medical's 10th birthday, we announced a new market-leading range of treatment couches that would be released throughout 2019-2020. These innovative designs include more features and benefits for the patient and user, including linked retractable wheels, an offset gas strut for unobstructed patient view through a breathing hole, and 70cm wide easy clean upholstery as standard.

One of the greatest challenges SEERS have faced in its 12 years of trading is the current global crisis of COVID-19. The health and safety of the SEERS team was and is of paramount importance, to ensure we are able to continue to support the worldwide effort to beat the virus, by manufacturing products for temporary and emergency hospitals.

In recent months, there has been an unprecedented demand for Patient Trolleys and Mobile Treatment Couches; products which allow patients to be transported easily from different wards or departments, which would in turn help them receive the most appropriate treatment. SEERS have worked tirelessly to maintain the supply chain of these products around the world, meeting tight deadlines to allow more patients to be treated and relieved of the virus.

In the stages of recovery from COVID-19, it is apparent that physiotherapy and rehabilitation is significant, due to the detrimental effects of the virus that are left with the patient. SEERS offer a wide variety of Therapy products, including physiotherapy couches, tilt tables, bobath tables and shower trolleys.