The Current Outbreak Of Human Coronavirus COVID 19 Is An Ongoing Concern For Public Health Officials Worldwide
Whilst COVID-19 has captured global attention infectious diseases are having an impact all the time, in human, animal and plant disease, usually without detailed media coverage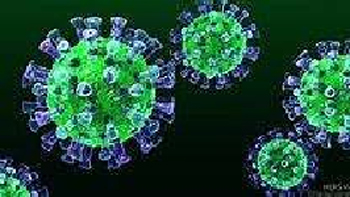 Coventry Chemicals, on top of its already proven activity against certain Coronaviruses, commissioned testing of its disinfectant Omnicide in response to the ongoing spread of COVID-19.

Coventry Chemicals believes the COVID-19 situation needs high-quality antiviral products, supported by evidence from independent testing, to be available in the marketplace.

To this end Coventry Chemiclas can claim anti-coronavirus performance by its disinfectant Omnicide because this disinfectant has been independently examined using the EN 14476 2013 + A2 2019 Standard Method and shown to be effective at inactivating more than 99.99% of the viruses used in test.

Because COVID-19 is a virus that is not available for general distribution within the scientific community, the laboratory necessarily used a surrogate virus and the unambiguous antiviral performance of Omnicide.

Omnicide, during the EN 14476 2013 test, indicates these products are effective against members of the coronavirus family. Indeed, because the surrogate virus shares a common feature with a wide range of other important viruses the Coventry Chemicals product rightfully claim a potent antiviral feature.