Denso USA Grand Opening Houston
Denso North America, a wholly owned subsidiary of Winn & Coales International, hosted the grand opening of its new premises in Houston, TX in September 2019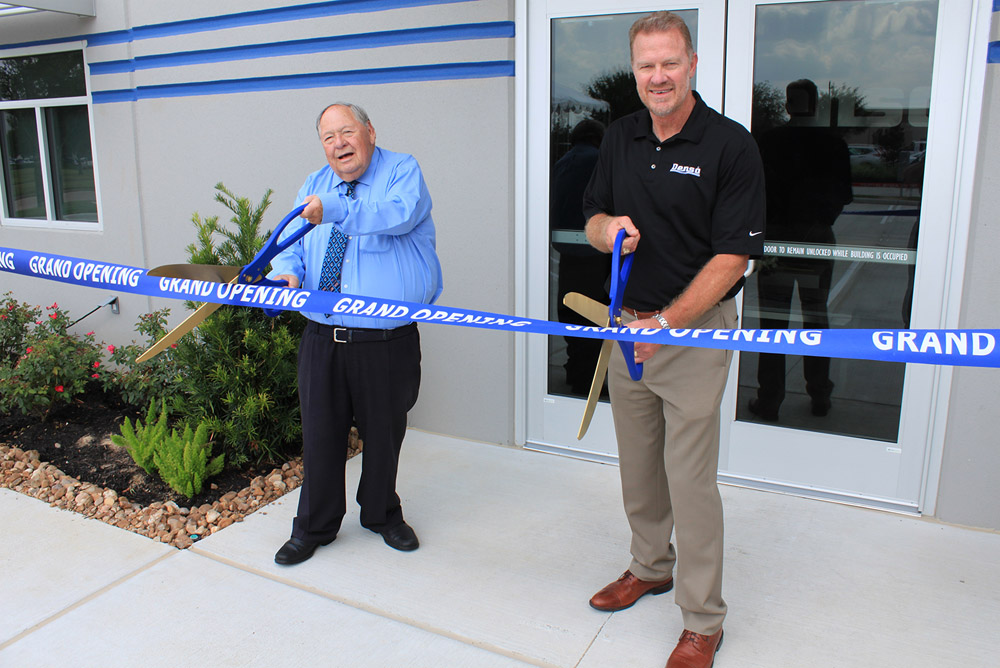 David Winn OBE and Lucian Williams The new 110,000 ft2 facility, the largest operated by Winn & Coales globally, will be the focal point of product development and manufacturing activities for Denso North America, featuring enlarged manufacturing capabilities, increased warehouse capacity, R&D and training facilities, plus room for future business growth.

Denso's Protal™, Archco™ and SeaShield™ product lines are well-known and respected in the industry; the newly opened facilities will allow for further development and increased production capabilities of these products.

David Winn OBE, chairman of Winn & Coales International, was present at the grand opening ceremony. After a few words of perspective regarding the significance of the new premises, Mr. Winn and Denso North America's President, Lucian Williams, cut the ceremonial ribbon to officially open the building.

Winn & Coales International are leading corrosion prevention and sealing specialists established in London in 1883. In 2020, the company will be celebrating 90-years of supplying and manufacturing its renowned petrolatum corrosion prevention products.