Wig Drying Cabinets For Creative Arts And Theatres
Have several wigs to dry before the next performance?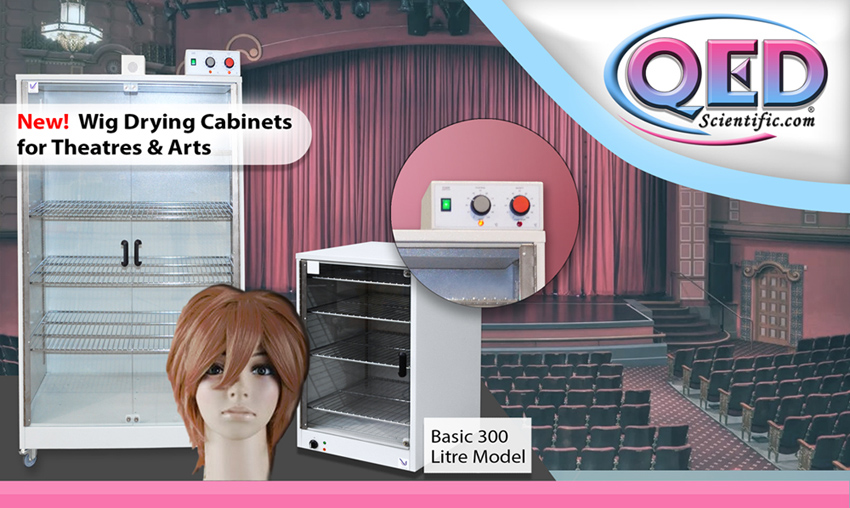 Now you can dry several wigs at the same time with these drying cabinets which offer a quicker and more convenient method of drying them for the next live theatre show.

Drying cabinets offer minimum damage to wigs as they are temperature controlled which prevents heat damage and they can be dried with minimum handling. Controlled temperature drying also eliminates mold growth which can occur as a result of prolonged drying times.

These wig drying cabinets come with glass sliding doors, adjustable shelving, and in various sizes and capacities from 300 to 1300 Litres.

Models and Wig Capacity:

• Model DC-300-WIG holds around 9 blocks
• Model DC-540-WIG holds up to 18 heads
• Model DC-1000-WIG holds up to 32 heads
• Model DC-1300-WIG holds up to 42 heads

We can also manufacture bespoke models to your specified requirements.

TO BE ELIGIBLE FOR A 10% DISCOUNT: QUOTE 'EXPO' WITH YOUR ENQUIRY!