Innovation Challenges Solved For Research And Development In 2020
Leading global materials supplier Goodfellow has put together a comprehensive package of support tools and products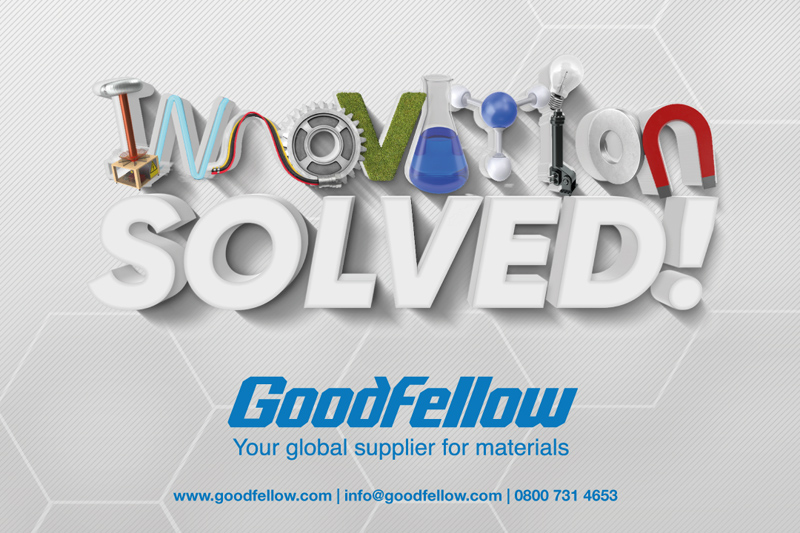 These are designed to solve the innovation challenges of the R&D community in both scientific and industrial environments.

With a huge range of more than 70,000 catalogue products, a unique bespoke processing service and a new category of Green Production materials inspired by the need to better protect our natural resources, the company supplies all the materials needed to inspire innovation.

An in-house multilingual team of scientists and materials experts offers practical day-to-day technical support and advice to make innovation happen. This team, which includes specialists in polymers, metals, ceramics and nanocomposites amongst many other materials, uses its expertise and knowledge of the latest developments in materials to guide customers in choosing the most suitable material for their application.

Finally, a suite of apps and dedicated websites ensure that the necessary digital tools are in place to support the innovation process. These tools include knowledge-sharing hubs, educational apps, sector-specific informational portals including case studies that demonstrate real-life applications of various materials, as well as a range of social media channels that are used to communicate and interact with customers.

By helping throughout the planning and materials selection process, Goodfellow provides the key catalyst in helping projects and prototypes come to life, solving innovation challenges for its customers all over the world. Visit www.goodfellow.com to find out more.