World First Digital Testing Device For Early Bowel Cancer Screening Showcased At MEDICA 2019
The Oxford University bioengineering spinout company will showcase the world's first digital Faecal Occult Blood testing devices to enable early bowel cancer identification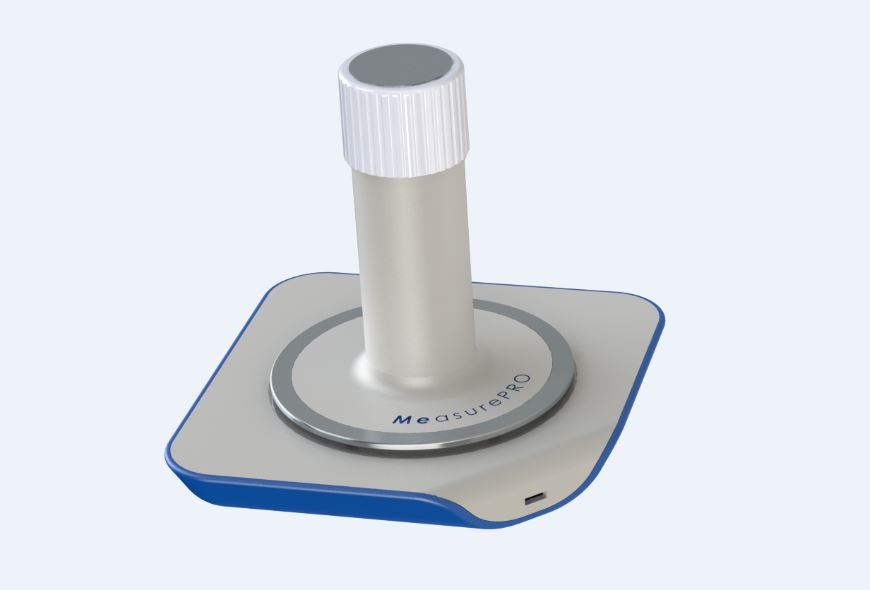 Originally formed by scientists from the Institute of Biomedical Engineering at Oxford University, measure Bowel Health is the company's first product in a series of digital handheld diagnostic tests.

It is the only digital faecal occult blood (FOB) testing device of its kind and uses patented technology originating from research carried out over ten years at the Universities of Glasgow and Oxford, to detect the early signs of bowel conditions including cancer.

The measure bowel health test is sold as a self-testing device, designed to be used in the privacy of one's own home. As well as showcasing this pioneering device at MEDICA, Oxford MEStar will also be launching a new version of the product, measurePRO, aimed at the professional primary care market.

Bowel (colorectal) cancer is the third most common form of cancer worldwide. In the UK, bowel cancer is the fourth leading form of cancer, and the second most common cause of cancer death. While symptoms do not usually appear until the cancer is advanced, early medical interventions can achieve up to 90% survival – placing a strong emphasis on the need for early diagnosis and screening. Recent research suggests that rates of bowel cancer have been significantly increasing throughout the world, with the greatest increases shown to be in young age groups (<40 year old) mostly excluded from population-wide screening programmes. The availability of novel cost and time effective screening technologies such as measure is key to extending early screening to wider sections of the population.

Oxford MEStar's Business Development Manager, Dr. Simon Bayly, said: "Our in-vitro diagnostic device works on a patented electrochemical technology, which converts the presence of blood in stool into a measurable electrical signal, increasing the chances of catching bowel cancer early on, when the chances of a positive outcome are highest.

"We are proud of our continued R&D work in developing new products and are excited to be joining the ABHI UK Pavilion this year and launching our new professional testing kit at MEDICA. Bowel cancer causes 16,000 deaths in the UK every year and over half of cases are preventable, so it's vital to support the work of early diagnosis and treatment."

Compared to traditional faecal occult blood tests, which utilize either guaiac paper or immunochemical lateral flow tests, Oxford MEStar's technology makes use of a patented electrochemical technology to analyse the peroxidase activity from blood present in stool samples. The new technology allows the test to be performed in under a minute, and the digital nature of the signal removes all uncertainties linked to test timing and result interpretation. Furthermore, the unique design of the testing minimizes the number of steps required to run the test, making it user-friendly and mess-free, thereby encouraging more people to take the test and increasing test compliance.

The use of a patented electrochemical technology spells a step change in the way bowel cancer has previously been diagnosed, providing an easy-to-use technology for private users and clinicians.

Paul Benton, Managing Director, International at the ABHI added: "We are looking forward to welcoming Oxford MEStar on the ABHI pavilion at MEDICA. Their pioneering product is just one of the many exciting hi-tech solutions for medical technology that will be showcased on the UK pavilion this year."

MEDICA is taking place from 18 – 21 November 2019 and throughout the show, Oxford MEStar will be located on the ABHI UK Pavilion - hall 16 Stand 16K03-3. or to book an appointment with the Oxford MEStar team at the exhibition please contact: Dr. Simon Bayly (simon.bayly@oxford-mestar.com) and Dr. Robert Wang (robert.wang@oxford-mestar.com).