New Grow Trolley Launched By Hotbox International
The new Grow Trolley launched by Hotbox International provides a cost effective solution for germination, propagation, and for displaying plants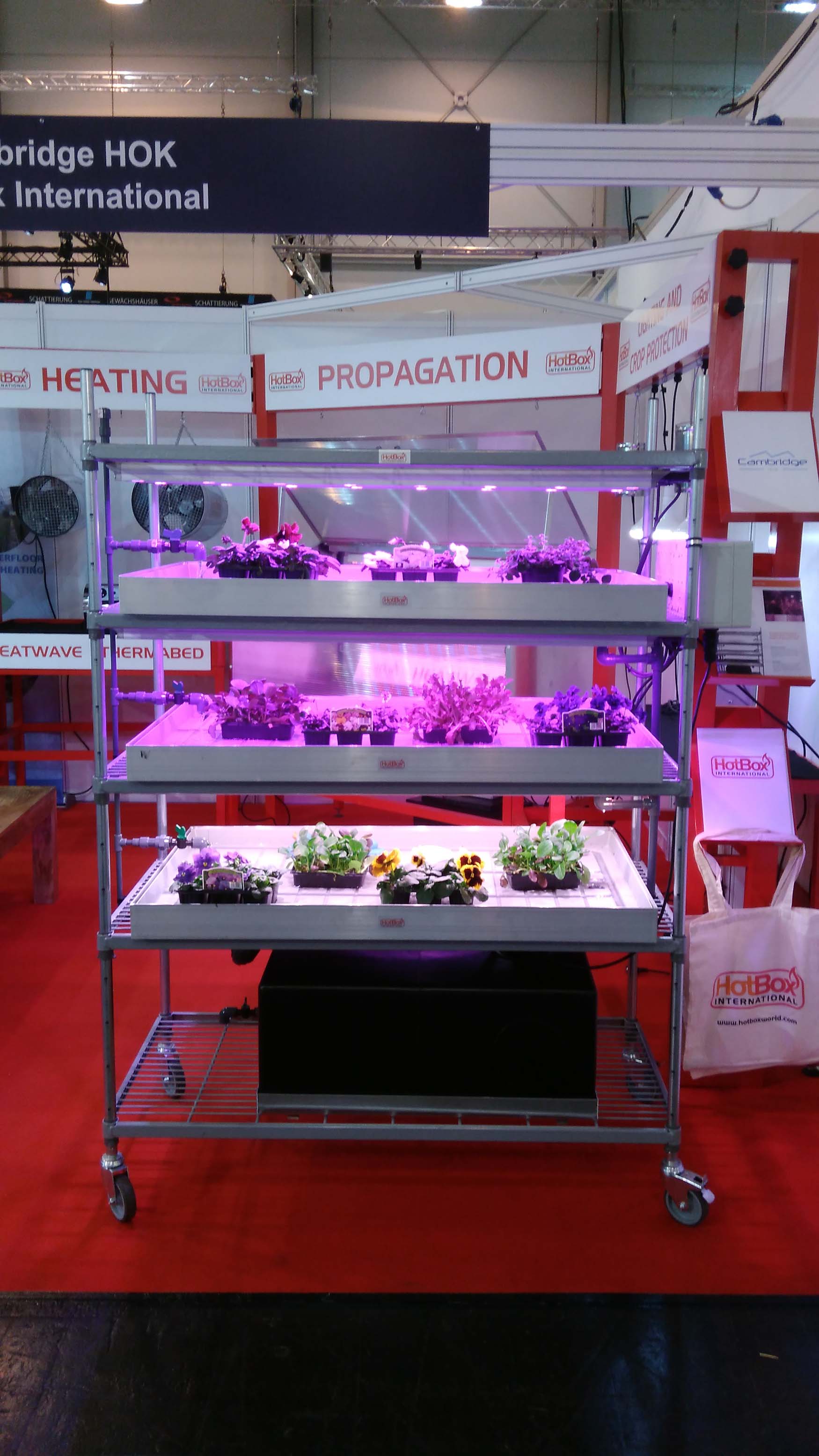 New Grow Trolley From Hotbox InternationalHotbox International was established in 1976 and is now a world leading manufacturer of horticultural equipment. It is a small, friendly firm that has years of experience in providing high quality products for growers throughout the world.

The unit comes as standard with adjustable shelves, each shelf having a horticultural standard plastic tray. The Heatwave shelves will have a polystyrene base. Above each shelf are two Philips Greenpower Production Modules which are controlled by a manual timer which can be set in increments of 15 minutes.

The product offers a number of additional options including the Ebb/flood system allowing water from a tank fitted to the bottom shelf to be pumped to each shelf level as required, and the Heatwave bench heating system providing optimum growing temperature and precise thermostatic control from 6 to 38°C

Prices from £700 plus delivery and vat – contact us for more information.