Visit Intersurgical At The World Airway Management Meeting 2019 On Stand 17
Join the team from Intersurgical on stand 17 at WAMM in Amsterdam where you can view our full range of products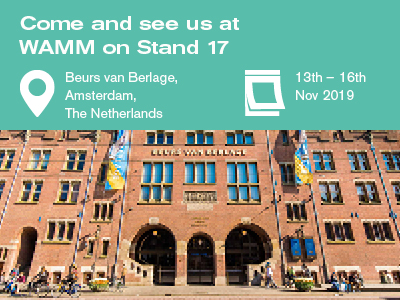 Products to include the i-gel supraglottic airway device, i-view video laryngoscope and the new Universal Sylet Bougie (USB).

i-gel is a truly unique, single use, second generation supraglottic airway with a soft, gel-like non-inflatable cuff.

i-view is a single use, fully disposable video laryngoscope, providing the option of video laryngoscopy in the ER, ICU, maternity or the pre-hospital environment.

The USB is a combined stylet and bougie in one simple to use device for airway management.

We look forward to showing you our patient solutions on stand 17 from 13th-16th November.

Lunchtime symposium

On Thursday 14th November we will be hosting a lunchtime symposium on 'Tracheal Introducers and Stylets: Guidelines, Clinical Evidence and New Developments'.

Chaired by Professor Ellen O'Sullivan, Consultant Anaesthetist at St. James's Hospital, Dublin, and Past President of DAS, we are delighted to welcome Professor Takashi Asai and Adjunct Professor Richard Levitan as guest speakers.

Offering valuable insight and extensive knowledge on topics covering tracheal introducers and stylets, Professor Asai will be discussing current guidelines, clinical evidence and new developments, while Professor Levitan will be talking about and demonstrating the USB.

We look forward to seeing you at 13:00 in room 1.20 for what promises to be a fascinating session.

Tickets are available to pre-book during online delegate registration, however should places still be available on the day they will be offered on a first come, first serve basis. If you have already registered please check for an email giving you the opportunity to sign up for a place. Lunch will be provided in the room. If you unable to get a ticket, instead please come and see us on our stand for demonstrations and discussions. We look forward to seeing you there.