Filon Lightweight GRP Over Roofing Proved The Ideal Solution For Refurbishment Of Fibre Cement Roof
The roof at the Harnham Trading Estate was starting to fail, causing water ingress. The rooflights were also becoming discoloured, reducing light transmission into the building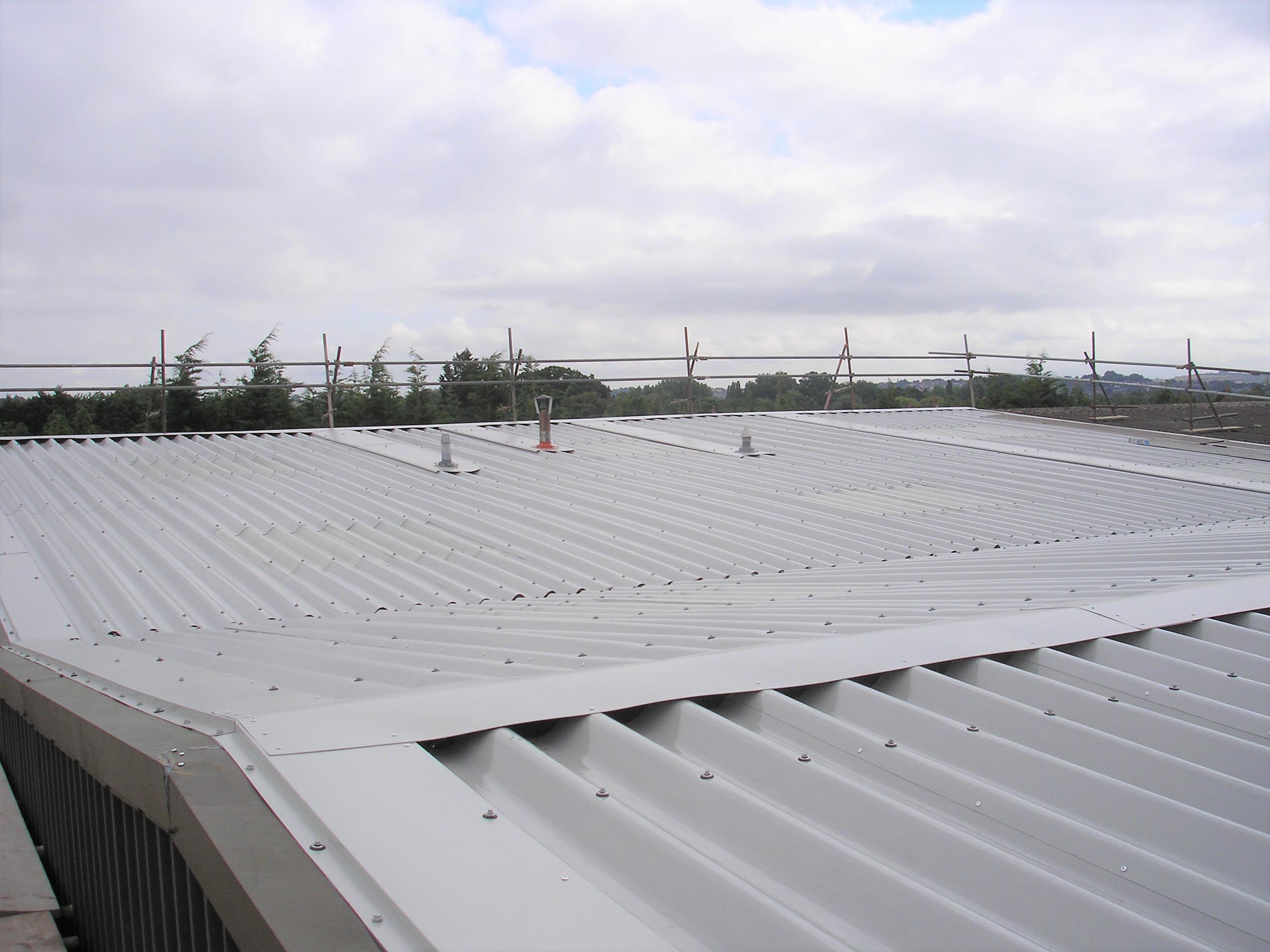 Industrial Building Solutions of Wimborne, Dorset, installed approximately 500m2 of Filon's OP24E over-roofing in asbestos grey to suit the existing Cape Monad asbestos fibre cement roofing sheets, with 25mm thick Profix spacers. These allow a cavity into which insulation material was laid to upgrade the thermal specification of the roof.

The old rooflights covering an area of approximately 50m2 were also replaced during the project. This created a big impact on light levels within the building, giving an improved working environment and reduced energy consumption for the building occupant, New Garage (Harnham) Limited.

Andy Green, Director of Industrial Building Solutions, said: "We have used Filon's over-roofing system for many projects over the years. It's simple to install, with minimal disruption, because the old roof doesn't need to be removed – and because it's so light, no additional reinforcement is needed. As the existing roof dries out the result is an overall reduction in weight – so it's a win-win situation"

The patented Filon Over-Roofing system has been proven in countless diverse applications– from factories and industrial units to leisure centres, retail stores and local authority housing. It is designed to make roof replacement or repair quick, trouble-free and economical. Whatever the condition of the existing roof.

Filon Products Ltd is a leader and innovator in GRP products for building and construction as well as other specialist markets including oil and gas, chemicals, marine, transportation and others.