Merlin Flight Simulation Group Aircraft Design And Handling Competition 2019
Held at The University of Manchester on Thursday 6 April, the judges' comment was that it was the best IT FLIES competition yet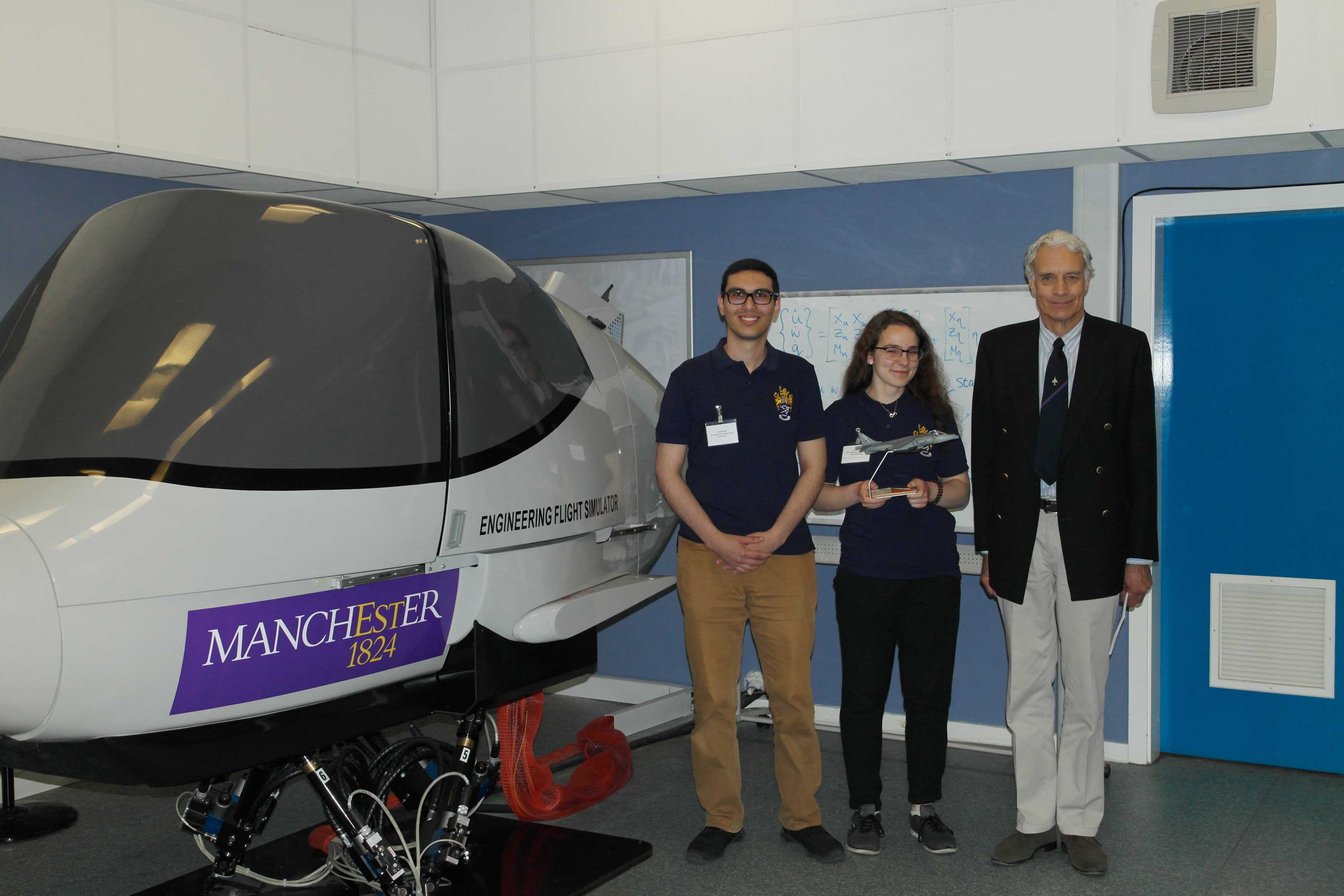 Each entry flew really well, and it was decided that they all deserved a prize. Never has the standard been so high – a real credit to the university students involved and their enthusiasm for anything aero!

Chief Flying Judge, Dave Southwood from ETPS, commented:-

"This year, all of the models entered flew very successfully at the first attempt, with no refinement required by Merlin. The overall best model was one of the very best that I have ever flown in all the years that I have been a judge for IT FLIES. It was very heartening for all of the judges to see the enthusiasm, knowledge and attitude of all of the student teams. The format of the competition has developed over the years and we are confident that it gives the best possible learning opportunities for the students – as well as being fun for them and for the judges!"

The winning team is from Manchester, who designed a three lifting surface, twin engine light jet for 5 passengers, and a range of 1500nm, targeted at developing nations with mountainous/rough terrain and short runways.

Second was one of the entries from HvA, Amsterdam, and third Glyndwr University, Wrexham.

The prize for the most innovative design went to Swansea University with their extreme altitude mountain rescue rotorcraft, and the one for the best project presentation to The University of Dayton for their solar powered glider.

Our flying judges were Dave Southwood and Gordon McClymont, and our presentation judge Dr. David Philpott. Our many thanks to them and to the staff and students at The University of Manchester who helped enormously.

Our sponsors this year were the Royal Aeronautical Society's Flight Simulation Group, and The Aviation Historian magazine. Very many thanks to them both for supporting us again!