Three Teams Tie For First Place At Merlin Flight Simulation Group IT FLIES USA 2019
IT FLIES was held on 6 April at The University of Dayton, Ohio, and run by Merlin Flight Simulation Group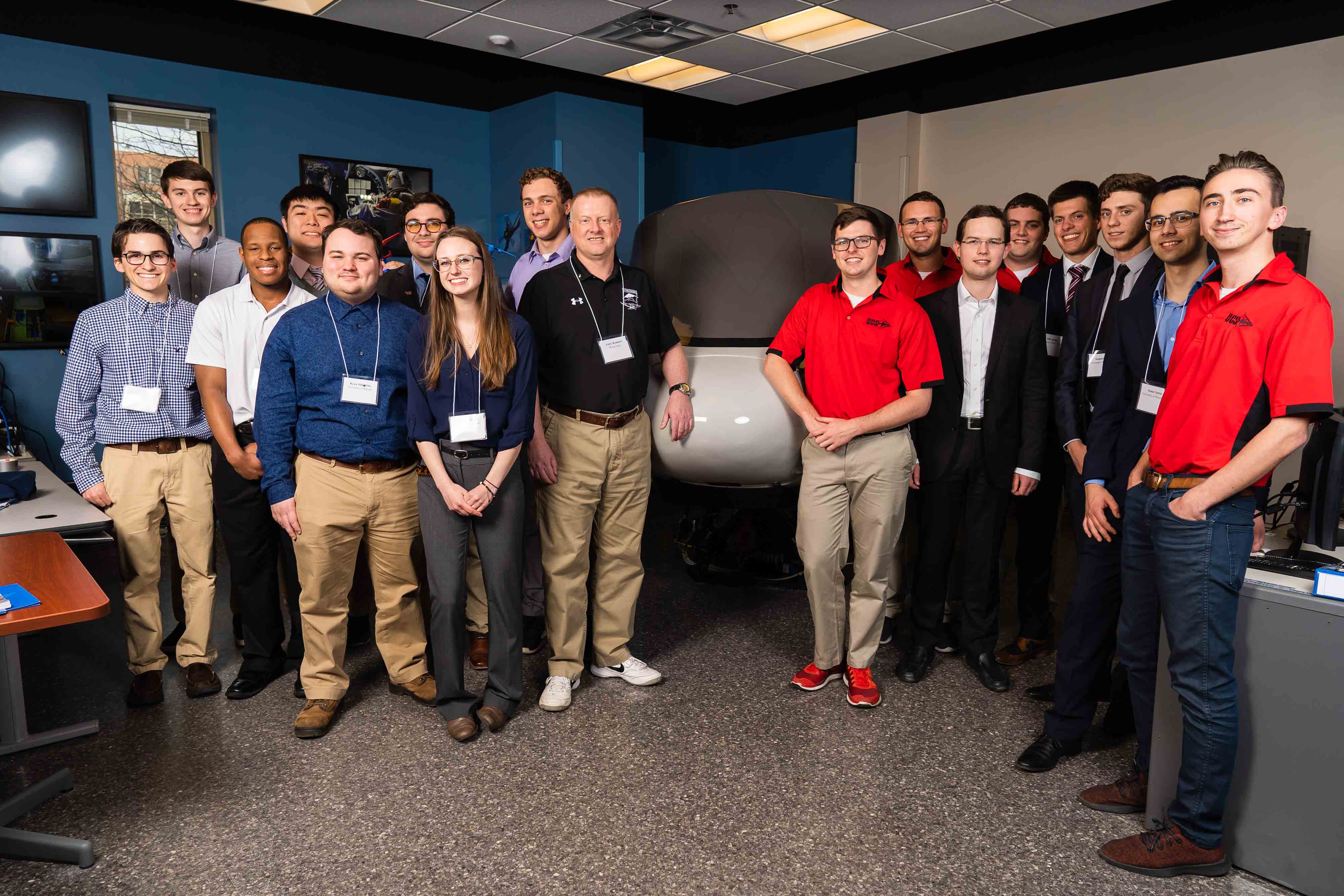 Photo by Christian Cubacub IT FLIES is the only student Aircraft Design Competition where test pilots fly the students' designs in a flight simulator – received some excellent entries this year. These ranged from a subsonic/supersonic business jet from The University of Cincinnati, through to a solar powered glider from two students at Dayton.

The three winners – which the test pilots could not separate are:- The University of South Wales (A four engine turboprop powered flying boat, The University of Manchester A single engine lifting body general aviation aircraft, and The University of Dayton A WW1 era optimized fighter triplane – they each won $300 from Merlin Products Ltd.

The prize for the best aircraft project presentation went to The University of Manchester's team, with Dayton second, and The University of South Wales third. All these students won copies of The Aviation Historian Magazine – actually very fitting, because several teams this year used historic aircraft as bench markers for their new concepts.