Clifton Foods Entertain Navy And Exhibit At Arab Lab 2019
In February we had visitors from the Navy in our demo kitchen with head chef Colin Bussey preparing the food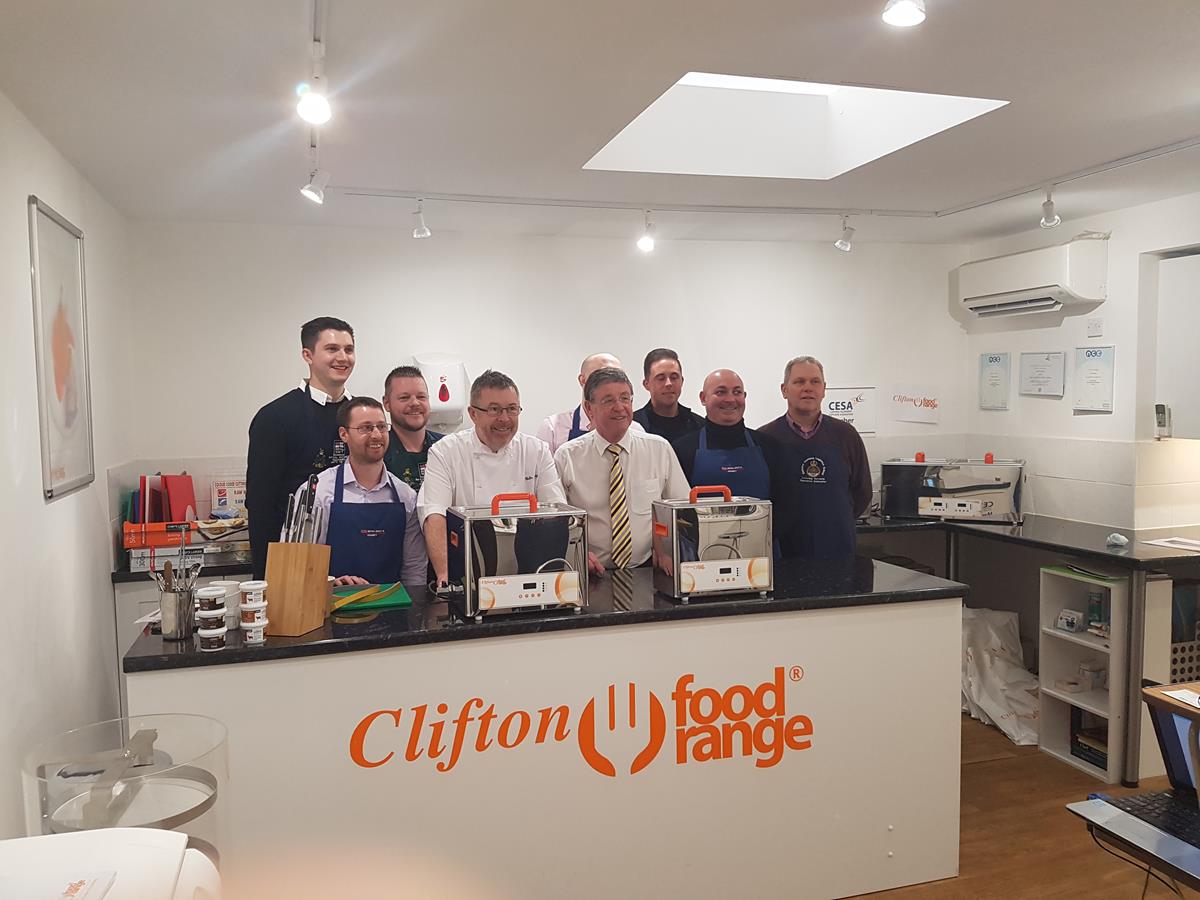 Colin has worked for some of the most prestigious establishments in the catering business and has always used Clifton Food Range products. With Clifton Food Range sous vide water baths range on show, demonstrating how the perfect meal can be cooked to high number of covers. A selection of dishes was prepared; like Pork, Beef, Salmon and even Pineapple all cooked in our very own Clifton water baths.

During the cooking period the guests are shown around the factory showing the process of all our range being made here in Britain using only the best materials on offer.

Demo days are a great way to see our range working and finding which product best suits your needs and requirements.

Arab Lab 2019

Clifton baths are now in use in the most acclaimed kitchens worldwide and chefs regularly refer to them as 'Cliftons'. The origins of the product lie in the precision range which Nickel-Electro manufactures for scientific applications.

This month we will be in Dubai exhibiting our Nickel-Electro Clifton laboratory range in Arab Lab, with an expected +10,000 visitors from all over the world to attend this exhibition on the 12th-14th of March.