ISO 9001 2015 Certification Awarded To Hughes Safety Showers
Hughes Safety Showers have been awarded the ISO 9001:2015 certification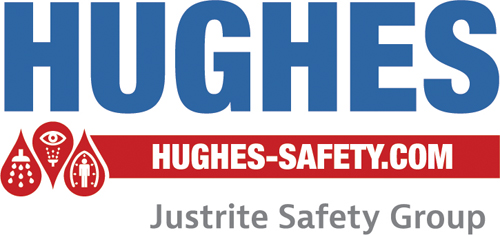 ISO 9001:2015 certification is an evidence-based set of standardized requirements designed to enable an organization's Quality Management System (QMS) to meet customer, statutory, regulatory and internal requirements, including quality, cost, and delivery time.

The ISO 9001:2015 standard demands a high degree of leadership commitment and is underpinned by risk- based thinking. Hughes' successful certification is a significant accomplishment and demonstrates a dedication to consistently providing high quality products and services that meet customer and regulatory requirements.

Managing Director, Paul Darlington commented, "I am extremely proud of my team for their achievement, which proves their commitment to ensuring quality and providing the best possible service to our clients. With this powerful team in place our company will be devoted to constant improvement at all levels. Transitioning into ISO 9001:2015 and maintaining our certification ensures we have the processes and systems in place for achieving this."

The ISO 9001 standard was created by the International Organization for Standardization through collaboration with experts from multiple global organizations and is considered a best practice around the world. This certification replaces the previously held ISO 9001:2008 standard.