Stute No Sugar Added Hazelnut Chocolate Spread
Stute Foods has recently completed the successful launch of its new No Sugar Added Hazelnut Chocolate Spread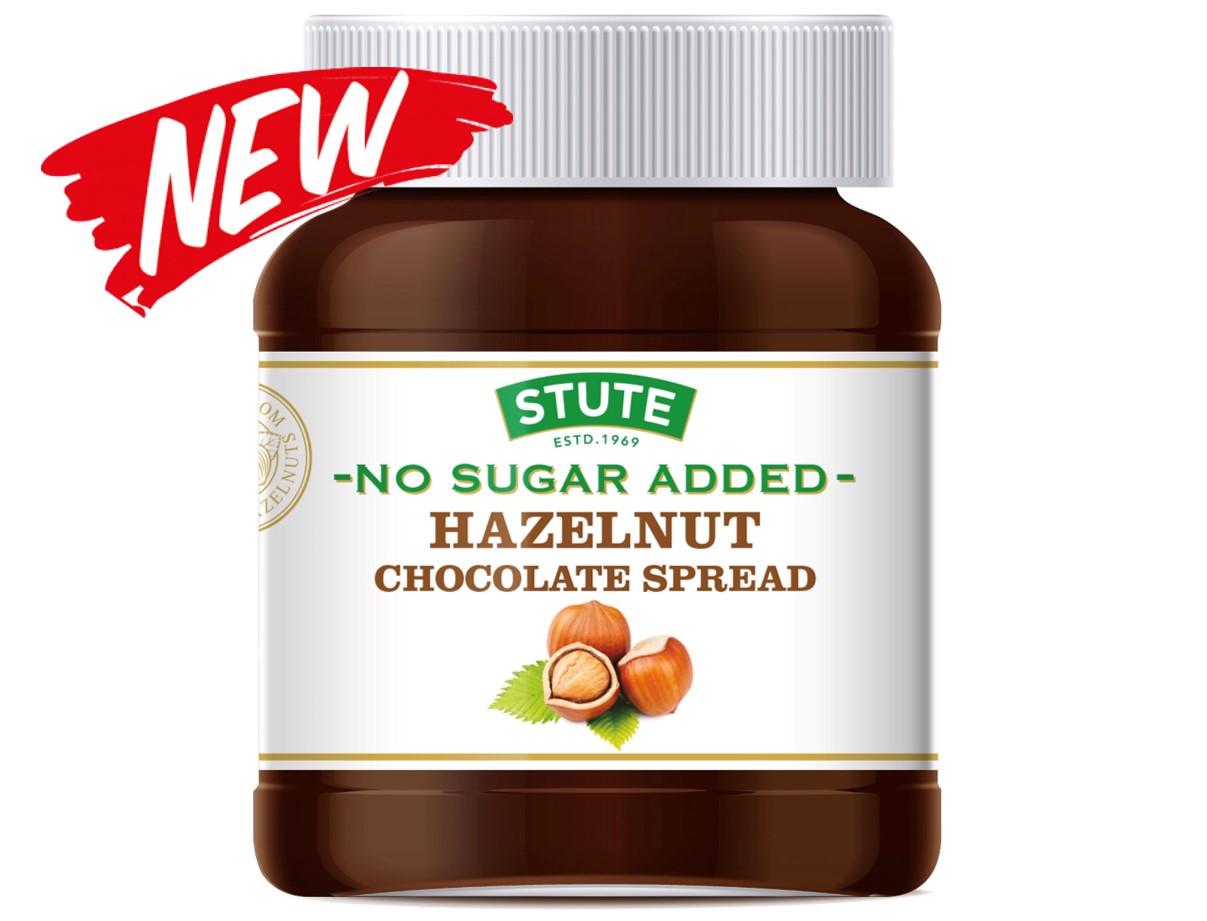 This product follows the launch of a new range of Mixed Fruit Juice Drinks in 2018 which include, Apple & Mango, Orange & Passion Fruit, Mango & Melon and Apple & Raspberry.

Stute's new No Sugar Added spread replaces the previous Stute Choc-O-Nut spread. Stute Managing Director, Laurence Hybs, said 'We believe we have a far higher chance of penetrating the market in both the UK and internationally with our new spread as it offers consumers a fantastic tasting product whilst containing only a fraction of the sugar of other leading spreads on the market. This will offer a real point of difference in a sector that has seen strong growth over the last few years. With the growing awareness of sugar in foods, consumers are demanding an alternative to the brand leader that offers them a healthier option."

Stute's No Sugar Added Hazelnut Chocolate Spread benefits from a long shelf life and is free from artificial flavourings and colourings. It ties in very well with the company's existing range of 8 No Sugar Added Jams and Marmalades.