Mediplus Support Hernia International Carpenter
Hernia International Carpenter is a charity which provides expert surgical teams to operate on people with hernias in areas of the world where there is little or no access to medical care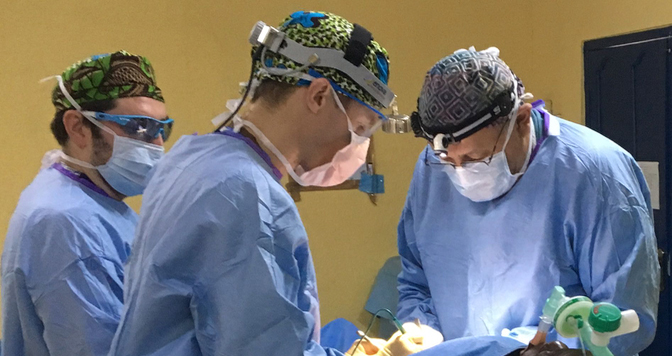 Hernia International CarpenterConsultant Anaesthetist Karen Leyden was part of one such team that made the 4000 mile trip from Northamptonshire to Carpenter in rural Northern Ghana to reach out to local people who urgently needed hernia operations.

"The anaesthetic machine in Ghana was a complex electronically driven one from the 1990's with no battery backup, so every time there was a flicker in the electricity supply, which was pretty frequently, the monitor and machine went instantly blank and took some minutes to reboot" commented Dr. Leyden. "Using the TIVA lines that Mediplus kindly supplied was hugely reassuring as we knew the anaesthetic was still being delivered. The two week trip was a great success and the Mediplus lines were perfect as almost all the general anaesthetics were performed using intravenous anaesthesia".

"When Dr Leyden approached us to ask for any help we may be able to offer regarding equipment for her mission to Ghana, we were delighted to be able to provide our TIVA lines to support such a good cause. Hernia International is making a huge difference to people's lives and we are very pleased to have contributed to these very positive outcomes" commented Mediplus Critical Care Product Manager, Judith Cumming.