24 Drawer Filter Magnets Destined For France
24 Drawer Filter Magnets are under manufacture at our European HQ in Berkhamsted, UK. The Drawer Filter Magnets are destined for installation in a plastics production operation in France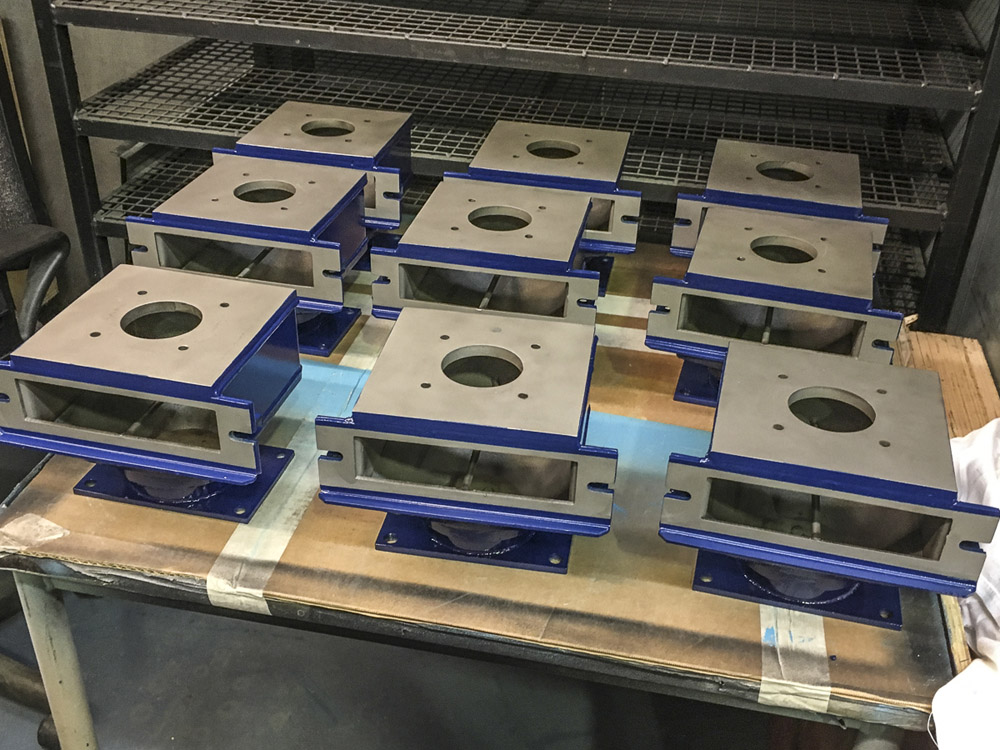 "The Drawer Filter Magnet is one of our most popular magnetic separators," said Dave Hills, Bunting's Head of Sales.

The order for the Drawer Filter Magnets was secured by Bunting's local representative in France, BMS. BMS specialise in providing technical support to the plastics sector.

All 24 Drawer Filter Magnets have the same specification:

* Model: LP-1600-PL: Low Profile Drawer Filter Magnet
* Magnets: Three (3) high strength Neodymium Rare Earth Magnets;, three 25mm diameter stainless steel
* Dimension of the opening: 150mm square
* Height: 180mm
* Rows of Magnets: One
* Flanges: Bottom and top included, 6.35mm thick
* Slide gate: 6.35mm thick
* Viewing port: Unit features a 9.5mm thick clear polycarbonate drawer front

Application

During the manufacturing process of any plastic or plastic product, it is possible for metal to be introduced into the process. This could be from a wide variety of sources including the wear of processing machinery.

If metal contamination is not removed, it can damage processing equipment and result in increased final product rejects. The Drawer Filter Magnets are used to attract, hold and thus remove any magnetically susceptible metal contamination.

Another Export Order

"This is another great export order for Bunting," said Hills. "Despite all the concerns about BREXIT, we continue to work hard supporting our regionally based distributors. This is paying dividends as our sales overseas continue to rise."

For further information about metal separation equipment designed for removing metal during the plastic or plastic product manufacturing process, please visit our website.