Morris Site Machinery Shines Focus On Sustainability
Morris Site Machinery hailed the success of its star performers at this year's Showman's Show where its emphasis on eco solutions struck a chord with the events sector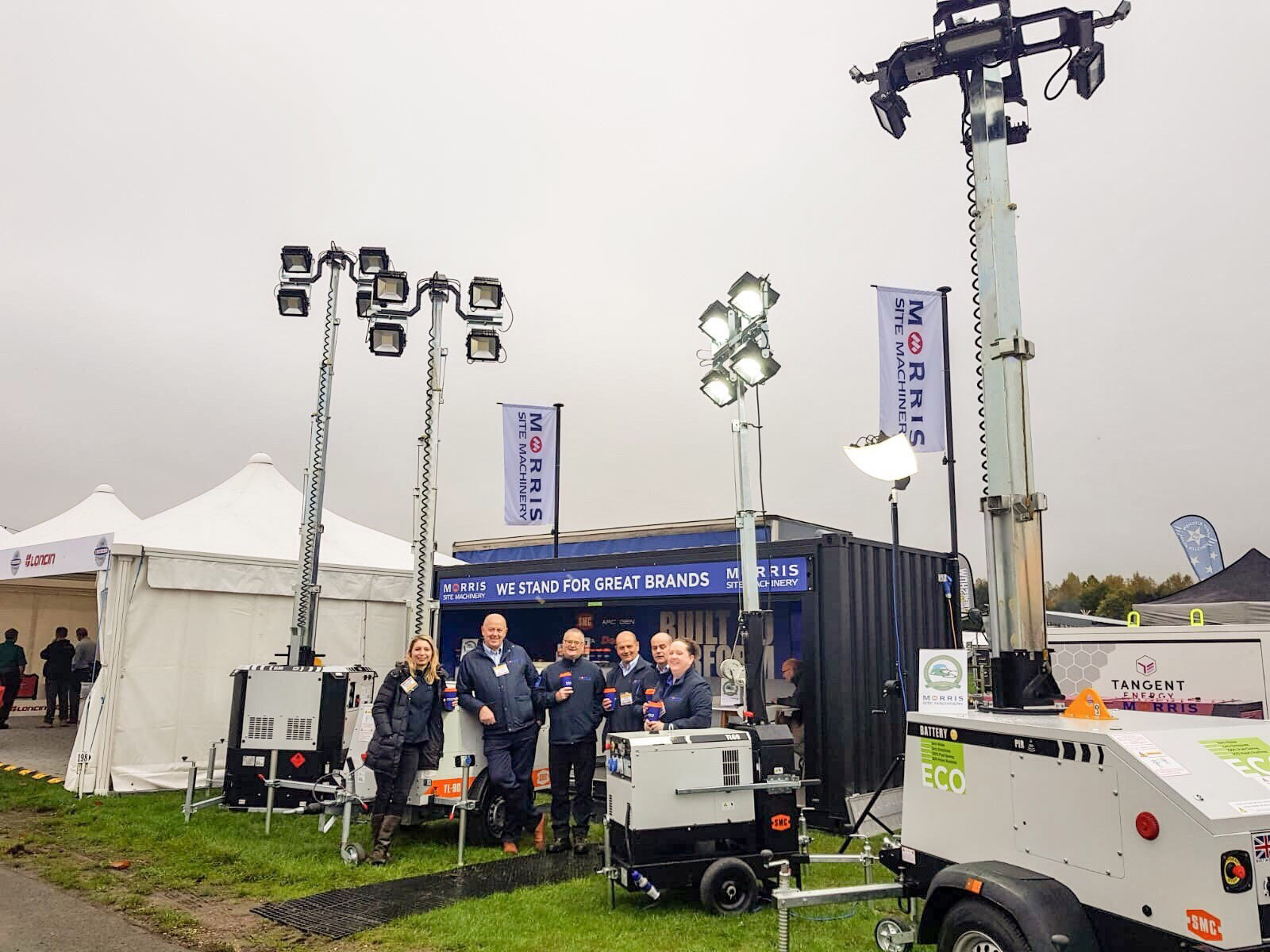 The leading manufacturer and supplier was commended in the show's Green Supplier and Innovation Award which recognises companies who have released innovative products or services which reduce the environmental impact of events.

Morris Site Machinery, which was behind Britain's first solar lighting tower the SMC TL55, displayed its eco-friendly, super silent SMC TL55 Battery model at the show for the first time. It delivers 500 hours of light on a single charge - the longest run time of any tower on the UK market - thanks to its PIR sensors and dimmable LEDs. The sensors detect movement, so the lights automatically dim to save energy when no one is around.

The company also unveiled an intelligent hybrid battery pack as part of a new partnership with Tangent Energy. The smart energy storage systems can be fitted to any generator with an auto start function to respond to changing power requirements to save on fuel, CO2 emissions, noise and running costs.

Reusable coffee cups for visitors to the stand to take away underlined the sustainability message.

UK Sales Director Richard Denholm said: "We were delighted to see so many visitors to our stand and their positive response. It is a great opportunity to showcase our innovation and quality equipment and to demonstrate how we can support the events sector, particularly when it comes to reducing environmental impact.

"We'll be following up a number of inquiries from hire companies and events specialists."

The SL80 Pallet, a super silent, static eight metre mast lighting tower, was among the displays to create interest. It is highly transportable and compact enabling 22 units to be loaded onto a 40ft trailer.

The company also showed the TL60 Trolley, which has the most environmental and economical engines available on the market, and the Denyo Eventa 20KVA diesel generator which is perfect for events where noise must be kept to a minimum. The generator has an ultra-silent operation at just 55dB(A) @ 7m with 26 hours of uninterrupted operation.