Securing A Cleaner Future Across The Ascension Islands
A new sustainable way of safely disposing of an entire islands waste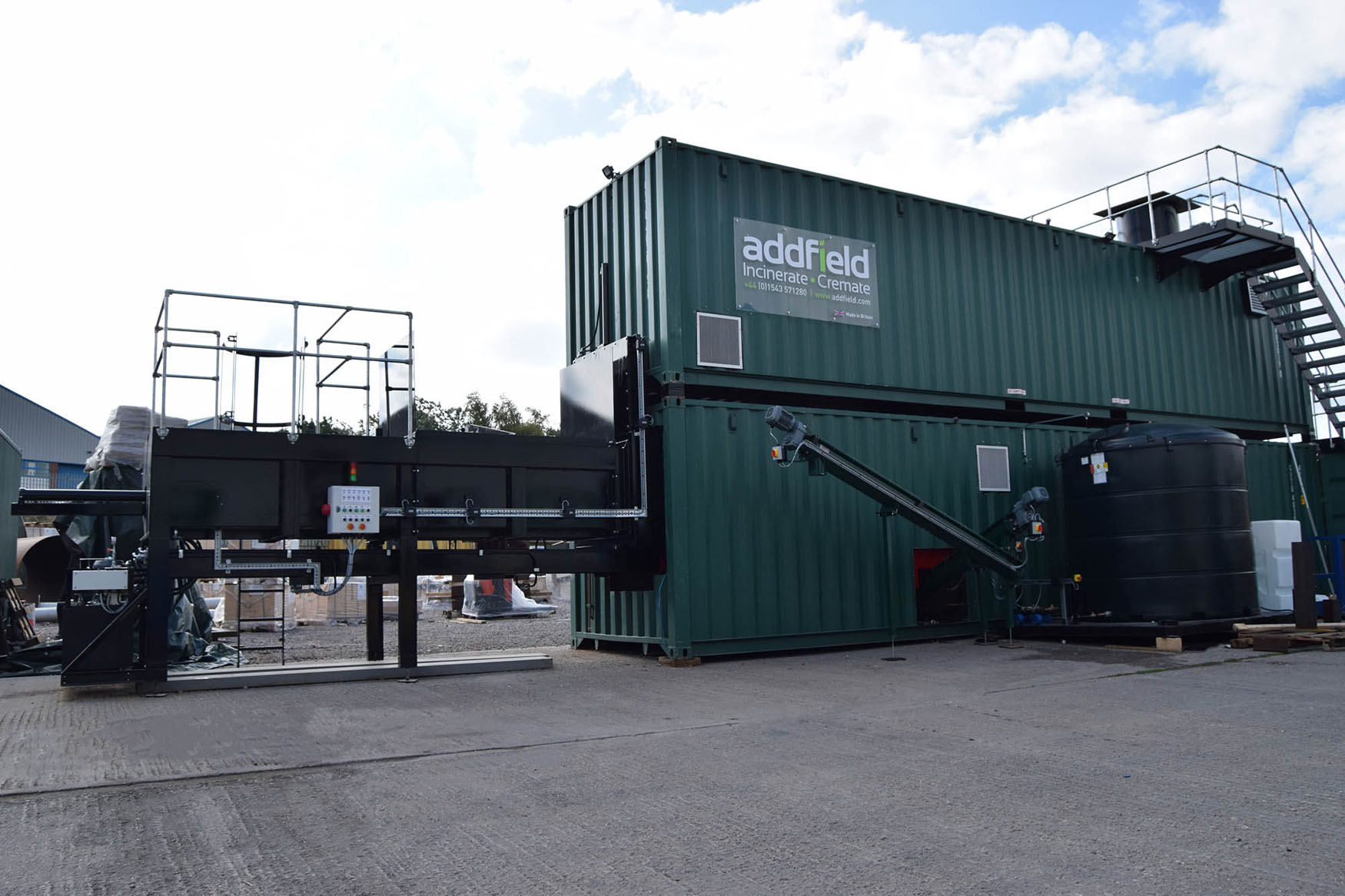 Weighing in at a little over 50 tons a new sustainable way of safely disposing of an entire islands waste began it's very long journey from Addfield Environmental in Staffordshire, England to the Ascension Islands a beautiful location just south of the equator.

A remote location in the Mid Atlantic, with a population of approximately 800 people. Surrounded by so much ocean and with a limited amount of land means that solid waste is a serious issue that needs to be addressed to prevent damaging the environment on and off the island.

Having already built their reputation throughout the past 35 years providing waste incineration solutions for many industries including specialist machines for agricultural, medical and municipal waste, alongside a proven track record delivering reliable high capacity installations on islands just like this. It is with this level of expertise across all solid waste streams that made Addfield the obvious choice for providing a new machine for the island.

The solution was a G250 High Capacity Installation. Built inside two 40ft containers, this self-contained machine minimises the civil work required on site for installation. For a project this remote it greatly reduces the challenges of installation, handling and logistics. Capable of processing 4 tons of waste every day. The G250 is able to ensure a clean incineration of mixed waste types whilst ensuring that only clean flue gas is returned to the environment. It has been built to effectively process all waste that the Islanders will put into it, including medical waste alongside agricultural, organic, general municipal waste.

This has been a fantastic journey for all of us here working closely with the Government of the Ascension Islands through regular teleconferencing as well as their QA inspectors to ensure that with the help of our machine the islands are able to continue to be a natural haven undamaged by unwanted pollution.

It is through international orders such as this that has helped Addfield secure yet another international business award. This time in the form of the highly prestigious Department for International Trade, 'Board of Trade' award.

These awards are issued to businesses as a result of delivering outstanding activities on the global marketplace. Following a tremendous year of UK and International orders received. Addfield were nominated independently by the Department of International Trade and have won the award after suitably impressing the judging panel through their ongoing and significant contribution to security and stability in the UK and / or abroad, through trade and investments across their range of medical incinerators.

"It is a real honour to have been issued this award. The past few years have seen us undergo dramatic growth based upon our expanding international reputation. Alongside the tireless hard work of the entire team at Addfield, we are proud to have seen the environmental impact that the installation of our machines has had on the communities in which they have been installed. The fact that we are continuing to receive growing numbers of repeat orders is a testament to the quality of the machines which reinforces the Addfield adage 'Simply Built Better'" - Steve Lloyd Managing Director.

"My international economic department is delighted to have awarded Addfield Environmental a Board of Trade Award, recognising its exporting success. Its exceptional home-grown innovation is helping solve the problem of medical waste in markets as diverse as Mexico and Togo. The Board of Trade Awards highlight businesses that deserve special recognition for their role within their communities, showcasing successes in trade and investment across the whole of the UK, from all sectors and businesses of all shapes and sizes." - Dr Liam Fox MP International Trade Secretary.

The level of sales is a corresponding result to the years of continuous improvement and development across the range of machines available which have been proven to deliver results regularly exceeding customers initial expectations. Forging strong relationships with international distributors, organisations and consulting experts.