Bentonite Mixing Reliant On Landia
Landia has been awarded a contract to supply a second set of submersible propeller mixers for a major project in Yorkshire that is producing a high-value, multi-nutrient organic fertiliser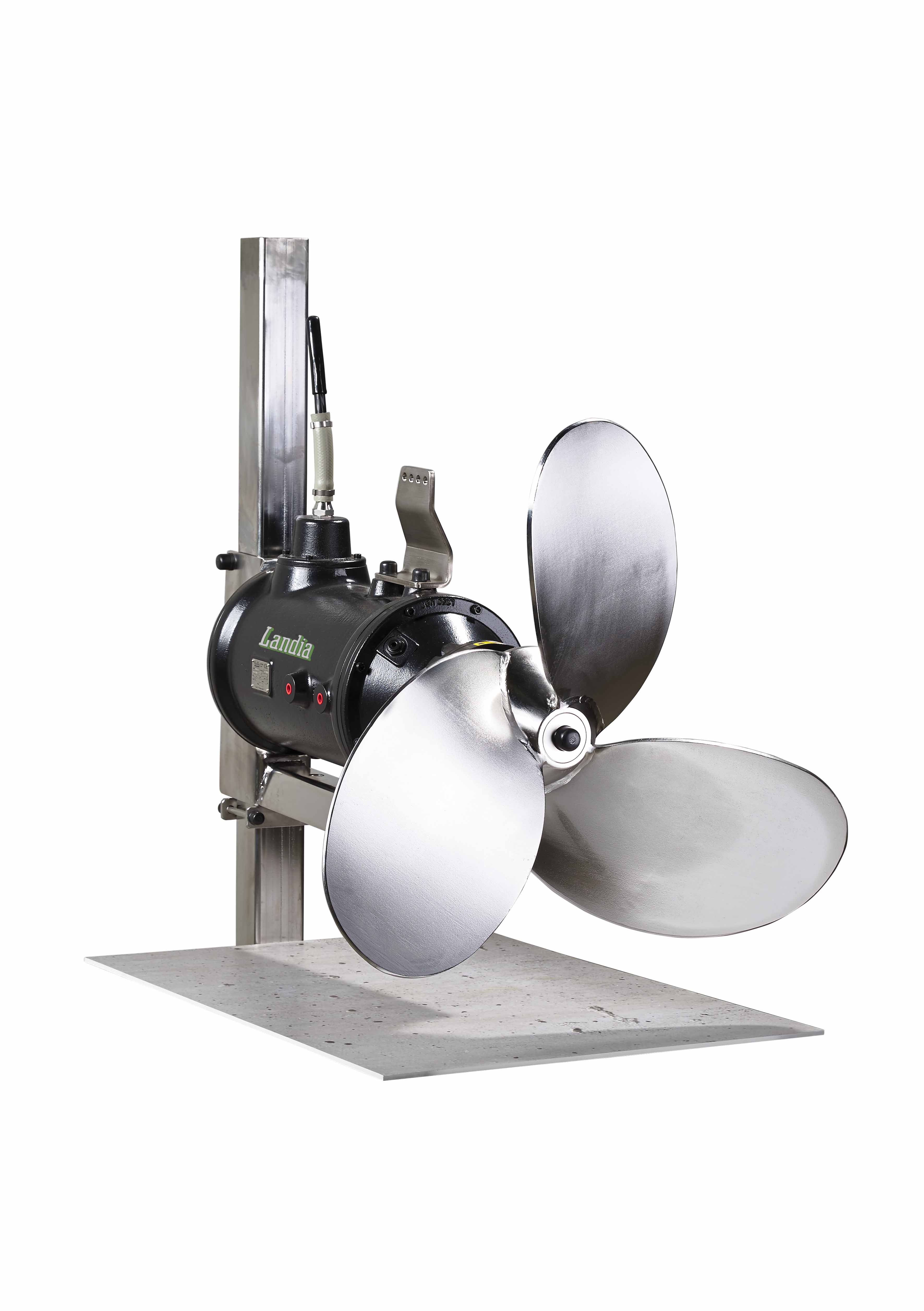 Following an initial delivery for leading tank and silo manufacturer, Reliant Installations, which over 12 months proved that the Landia mixers could handle the demanding Bentonite application, this new order sees more units being supplied for an above-ground tank in which mixers from another manufacturer were unable to keep the fine abrasive alkaline drilling mud - density 1.05 to 1.25 (free-flowing) in suspension - without breakdowns or costly replacement of moving parts.

Each Landia mixer has been supplied with extra hard-wearing propellers, developed for their abrasion resistance, sealing integrity and robust performance.

Initially, six Landia mixers, plus mounting equipment and control panels were supplied via Reliant Installations, serving six 600m3 tanks (12m diameter x 5.6m high) - whilst the new order is for a further two mixers.