HALO From Morris Site Machinery Takes Off Down Under
Leading Midlands manufacturer Morris Site Machinery is building its track record of overseas sales growth with the announcement of a major new Australian order worth over £1 million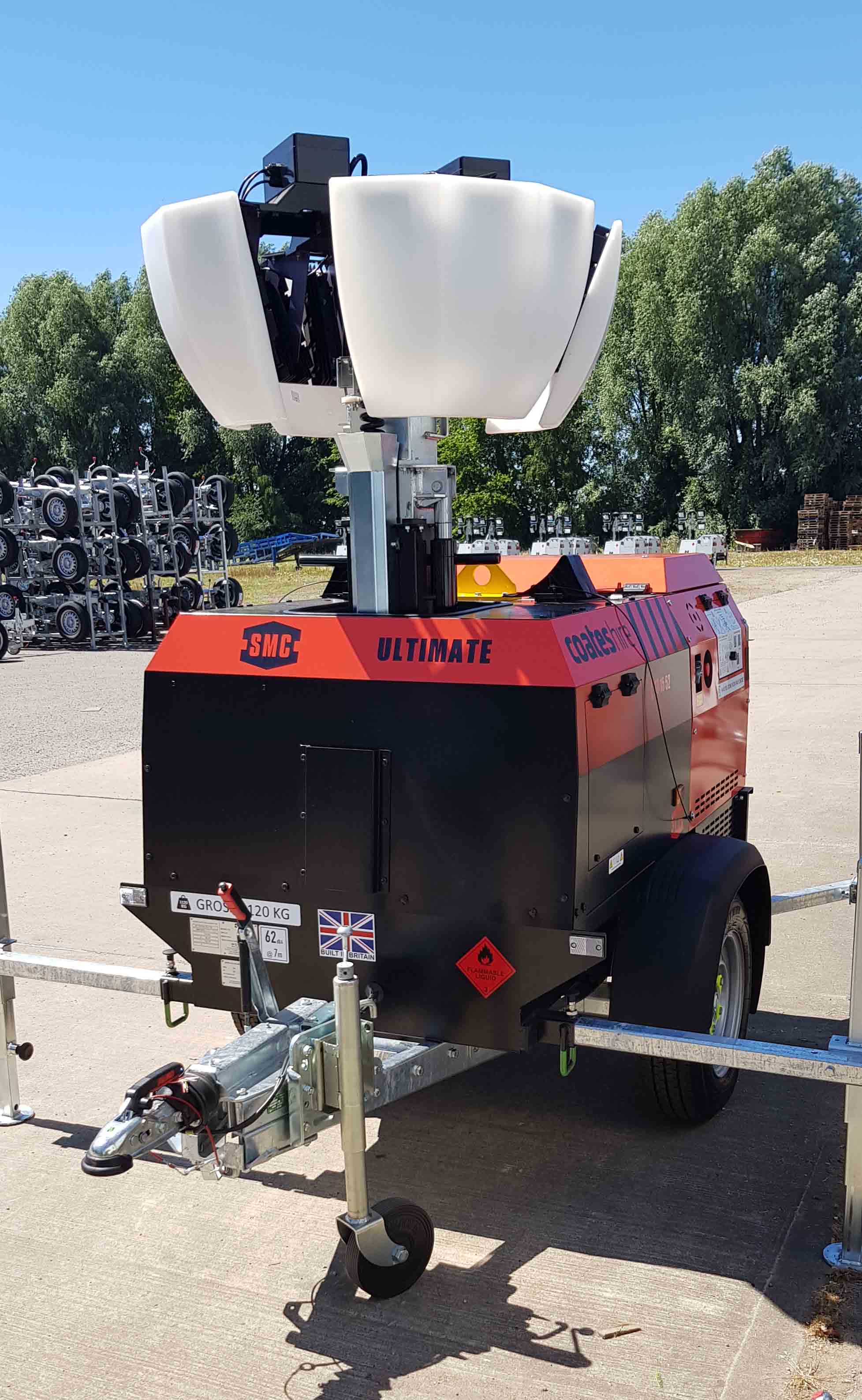 The order underpins the company's innovation strategy and follows a successful Australian business tour to showcase five of its latest lighting products.

The company's international team announced the order to supply 'Extra Low Voltage' lighting towers to Coates Hire in Sydney, Melbourne and Brisbane, for use within Metropolitan areas across the country.

Working with its Australian service partner, Access Service Australia PTY, Morris Site Machinery will provide its legendary SMC TL90 Standard ELVs and the latest SMC Ultimate TL90 ELVs, all featuring the added safety features including speaking alarms, lockable isolators and an easy lift jockey wheel.

The models will be fitted with their innovative, anti-glare HALO lamp heads, which are virtually indestructible and deliver 360 degrees of 1200W diffused light from four 300W LED quadrants. The quadrant diffuser is constructed from a tough high performance LLDPE material, similar to that used in highway products like road safety cones, and creates a bright, anti-glare, even spread of light.

Phil Winnington, International Business Director, said: "This latest contract win shows once again the overseas appetite for innovation. Our products are outperforming our competitors' in the challenging temperature and terrains in Australia and the combination of our specially designed ELV option together with the new anti-glare lamp head is proving highly successful.

"This order illustrates how we work with our customers, developing products to meet specific requirements and bringing cutting-edge technology to provide greater choice. There are more than 24 modifications now available with our lighting towers so we can design models to suit the customer's needs, be that a different wheel size, dual voltage socket or a level sensor. As the primary UK manufacturer of lighting towers, we have the engineering expertise and flexibility to offer a first-rate service and product – something our overseas customers find appealing."

The Standard TL90 and the Ultimate TL90 both feature super silent operation at only 60dB(A) at 7m and use bio-degradable oil with increased bunding to protect the environment from spillages. The units also include QR codes to assist in safe set-up on site anywhere in the world along with an uninterrupted running time of over 265 hours on the Ultimate.

The legendary SMC lighting tower line up now includes six new products including the new TL55 Battery and TL55 Solar/Battery light towers which offer a silent non-combustion solution and a 500-hour run-time, from an 11-hour charge. Both the new models offer Auto-Dimming LED's and PIR sensors.

With over a decade of exporting, the company have sold their prominent site machinery brands into over 25 countries worldwide, including the United Arab Emirates, New Zealand and Africa.

Morris Site Machinery is a division of Morris and Co, a fifth generation company within Shropshire. With four depots and service hubs within the United Kingdom the company has built a strong reputation for providing quality products for hire, rail and construction sectors with their market leading brands, SMC, Hilta, Denyo and ArcGen.