Warehouse Floor Upgrade From CG Flooring Systems Hits The Right Notes
One of the world's premier musical equipment suppliers recently refurbished the warehouse floor at their piano selection centre in Milton Keynes, United Kingdom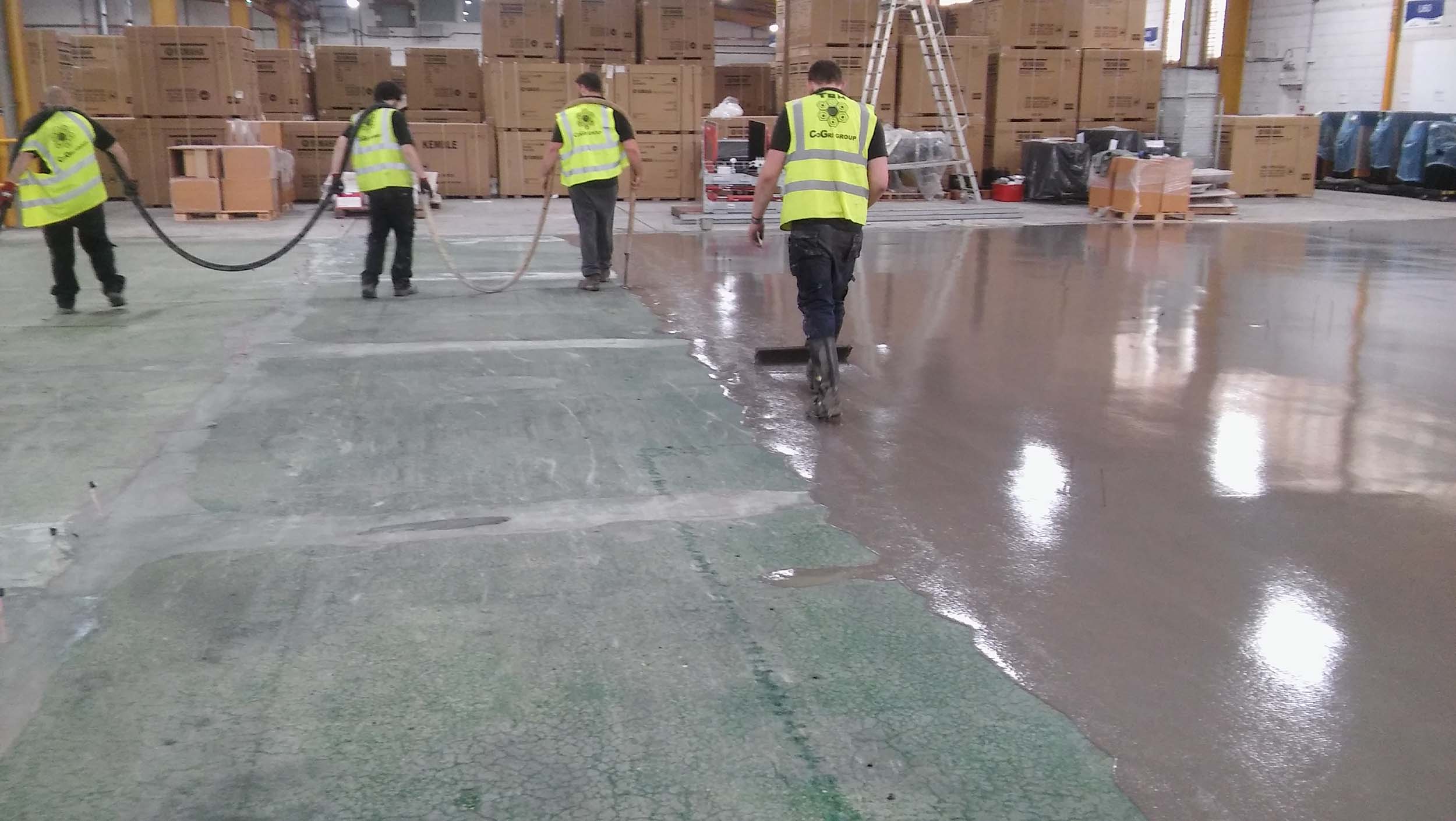 Half way through a long tenure on the building, the decision was taken to upgrade the floor not only to improve the ride for the materials handling equipment (MHE) and their operators, but also to enhance the appearance of the warehouse, making it a place they can be proud to show off to their visiting customers.

CG Flooring Systems, the CoGri Group's specialist repair and refurbishment division, were contacted to assess the condition of the existing floor slab with a view to providing a solution to make improvements to the existing floor slab.

A detailed Visual Conditional Survey (VCS) was undertaken to identify the layout and condition of the floors joints as well as the condition of the surface of the slab. The information gleaned from the survey helped determine the extent of any repair work that may be required as part of the preparation phase, carried out prior to the application of the new surface finish. Understanding how the floor was designed and having repairs carried out to damaged joints, is key to the successful performance of any industrial floor system.

The survey highlighted a substantial number of joints that needed repairs, which is not uncommon in a floor slab of this age after many years of exposure to forklift truck traffic.

Of particular significance was one construction joint at 70m long, within the main traffic route showing damage indicative of ineffective or no, load transfer capability. Failure to correct this issue will inevitably result in continued damage at the joint and the failure of any applied industrial floor system.

A robust repair detail was needed to provide positive load transfer capability at this joint and the design team at FACE Consultants were contacted and they provided us with a detailed technical repair solution.

With the floor repair issues dealt with the CoGri Groups Fastfloor IT Industrial Screed system was chosen to provide a smooth and durable wearing surface to the warehouse floor. Achieving AR0.5 (special) Class for abrasion resistance it is suitable for application in the most demanding of industrial environments. After CoGri Fastfloor IT reached its initial cure the joints within the existing floor slab were reflected through the new floor system and sealed with an appropriate joint sealant.

As a specialist in the repair and upgrade of concrete industrial floors, CG Flooring Systems using tried and tested CoGri Group repair details and materials, was able to deliver our Client a minimum impact, cost effective solution for the upgrade of their floor, to meet their operational needs for the years ahead.