Taylor Hobson Launches New Form Talysurf PGI NOVUS With Metrology Software
Taylor Hobson today announced the launch of new Form Talysurf® PGI NOVUS, powered by Metrology 4.0 software. It is the most advanced system for surface, contour, 3D and diameter measurement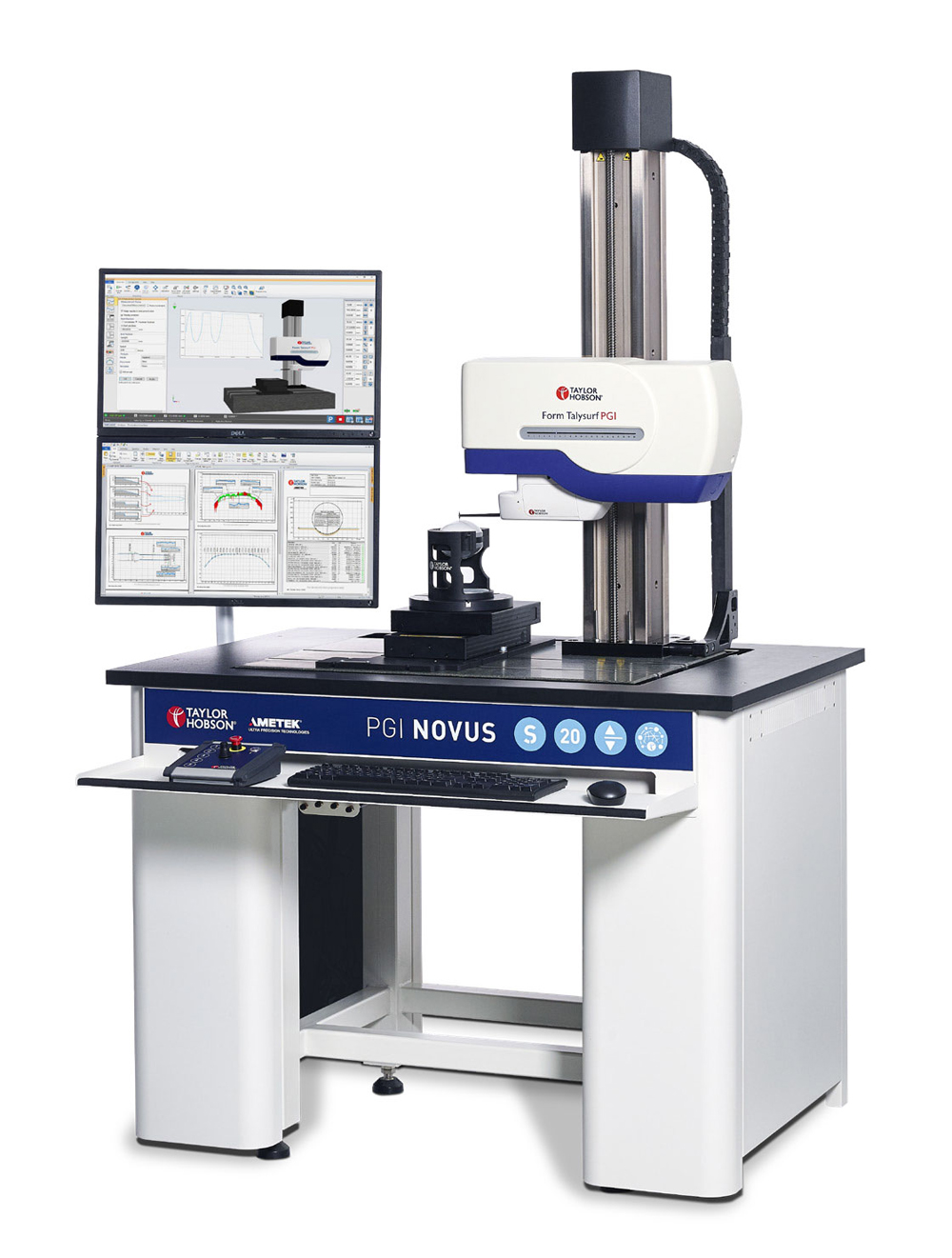 Taylor Hobson Talysurf PGI NOVUSThe design behind the PGI NOVUS system – Combining excellence with innovation
Innovative technology is the core of the new PGI NOVUS system. It has a brand new dual bias gauge, providing diameter and angle measurement capability, surface finish in a normal and inverted direction with the same speed to ensure its optimal power. PGI NOVUS is the most accurate, stable and repeatable high precision measurement system on the market.

Metrology 4.0 – Modern software to support manufacturing

Metrology 4.0 software is a new software package that offer intuitive interface with virtual display and real time control. It provides at a glance monitoring of the measurement process. Real time simulation and true part co-ordinates enable monitoring and control to a level unprecedented in the industry.

'The new products bring significant improvements in ability to measure diameters and counter, especially the new designed gauge allows form and surface measurement in upper and lower directions.' Said Greg Roper, Surface product manager. 'The PGI NOVUS gauge has been designed to provide the user with greater measurement flexibility. Small, medium and large complex parts can be measured on a single system.'

'The new software functionality ensures that real time measurement can be tracked through on-screen profile. A range of different modes that offer basic elements such as recordable part programming and an advanced toolbox of programmable features including variables. This function allows one program to be created for a set of parts of differing sizes. It minimises the level of effort and training required for operators while maintains the highest measurement precision.' Greg explained.

In addition, we offer unique options support high accuracy measurements in all environments from shop floor to laboratory. Three instrument options plus adds-on version will meet all your application measurements.

Key applications:

• Ball screw axial measurement - both sides for PCD.
• Bearings - spherical, roller and four-point contact.
• Fuel injectors - straightness and seat angle.
• Multi-part measurement - using a single program.