60 Years Of Fluid Control For Drallim Industries And The Rotary Selector Valve
The late Angus Millard formed Drallim Industries Ltd in 1958. The company name was derived by reversing MILLARD to become DRALLIM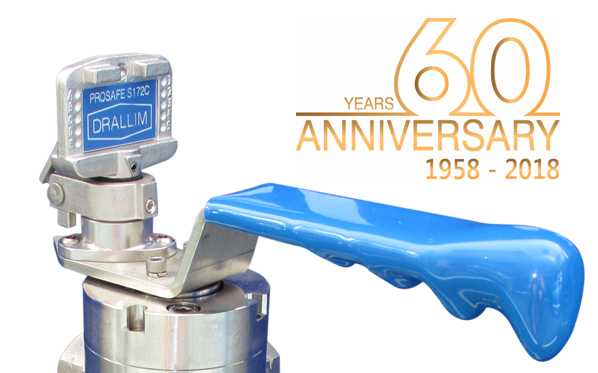 Millard, a brilliant conceptual engineer, designed the Rotary Selector Valve to fulfill the needs of complex switching sequences used in aircraft instrument testing. It is testament to its design that the RSV remains virtually unaltered and now celebrates its 60th year in production.

Throughout its life, the RSV has also been referred to as a PIV or Pneumatic Interlock Valve. In recognition of its 60 years however it has reverted to its original designation.

RSVs were first made in our factory at Whyteleafe just south of London. To allow for expansion, the company moved to Bexhill in 1968. Once again outgrowing its premises, Drallim moved to its current purpose-built headquarters in St. Leonards-on-Sea near Hastings in East Sussex in 2003.

The RSV is a rotary selector or distributor for use in small bore piping systems at pressures up to 10bar. It is a relatively simple and therefore extremely reliable unit, based on a modular design and as such configurable for a multitude of applications. It is custom built from stock parts.

The RSV body is manufactured in brass or stainless steel, both having stainless spindles, and can have stems and seals in differing materials to suit the media being used. An electrical interface is also available by a rotary electrical switch directly coupled to the base of the valve. This can be supplied as a standard switch, which can be enclosed in a weatherproof enclosure or ATEX certified for use in hazardous areas.