Hands Free Personnel Cleaning Booth From Air Control Industries
For any worker exposed to high levels of dust, ACI's range of Personnel Cleaning Booths are an essential tool for safe, simple and effective work-wear cleaning and dedusting operations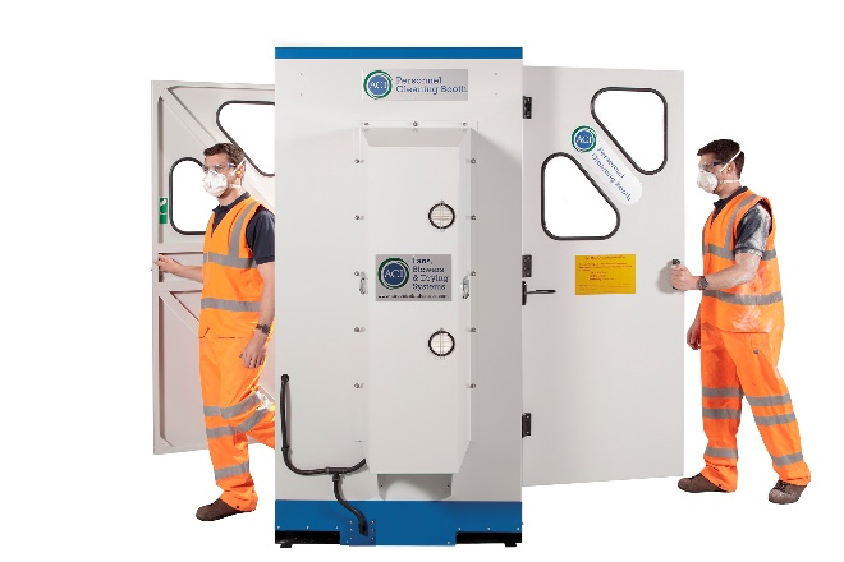 All ACI Cleaning Booths are self-contained, free-standing units that agitate, extract and collect any removed contaminants from the operator.

A new walk-through version of the Personnel Cleaning Booth, utilises a new non-contact method of removing dust from work wear and includes a series of high volume, low pressure blower-driven nozzles that are easily adjusted to the required height of the operator, and straight-forward to operate.

As soon as an operator has entered the personnel cleaning booth, by slowly turning 360 degrees, they are quickly exposed to the full effect of the powerful but safe air flow from the nozzles which are easily capable of dislodging all present dust and fiber contaminants from clothing.

Once removed, all dust particles are then drawn down and taken away by the airflow created by the accompanying extractor unit where they are collected in a large drum for easy removal.

ACI's personnel cleaning booths have the added benefit of not using costly compressed air, and the capability of removing all visible traces of dust in less than 30 seconds.

They are ideal for applications in many industries where dust and debris can have a very negative effect on the health and well-being of staff, such as power stations, cement and gypsum factories, foundries, mills and mixing companies, in the chemical industry as well as in smelting works.

ACI Personnel Cleaning Booths can be installed both inside or outside when fitted with a canopy, and are robustly constructed with one or two door options.