The One Stop Fix To A Leaking Pipe
Have you ever had a leak in your plumbing? Or accidentally hit a nail through your pipework? If so, you'll know that if this happens it will be in the most awkward place possible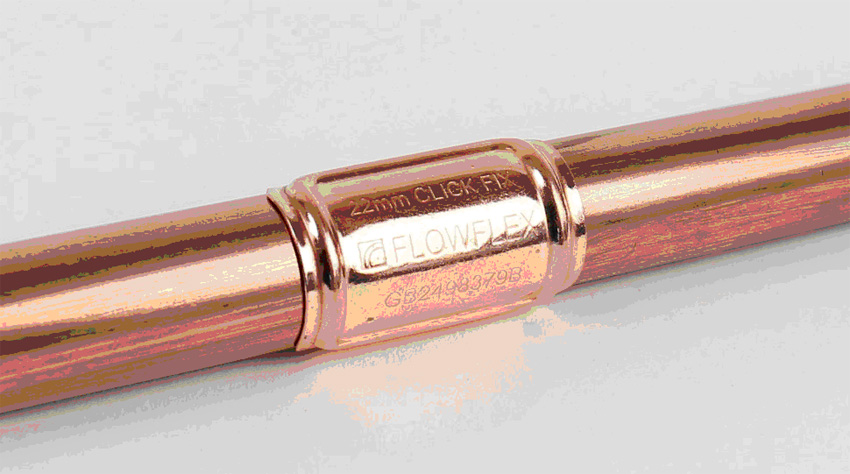 Up until now the only permanent solution for this is to cut out the damaged pipework however, the pipe may be up against a wall or buried under floorboards. You may actually end up causing more problems damaging tiles or floorboards for example.

If you're looking for a simple, cost effective and permanent solution, then look no further than the Click Fix. "Class bit of kit it saved me potentially ripping a kitchen out!"- Joiner/Carpenter

The Click Fix came to life as a 'Puncture Repair Kit' for copper pipe and was designed to provide a quick and cheap repair for when a nail is inadvertently driven through a pipe, causing it to burst.

The Click Fix comprises of half a copper pipe conveniently pre-soldered. All you need to do is dry out your pipe and apply flux locally to the hole in your pipe. You can be sure that the Click Fix is in position as it literally 'Clicks' into place over the top of the hole. As it is pre-soldered all that is left to do is to heat up the Click Fix, this will form a waterproof seal.

Due to the simplicity of the product it really is a must for all toolboxes and I would go as far as saying a must for all households!

"Installed on Radiator Pipe coming out of the floor which were tight against hardwood…Couldn't have been easier" – DIY'er

The Click Fix is available in two sizes 15 & 22mm and is suitable for all plumbing & heating applications.

Now that you know there is a one stop fix to a leaking pipe, you're ready to hammer in those nails without fear of major disruption!