Electric Operated Variable Priority Flow Divider Offers Higher Efficiency
Webtec, a specialist manufacturer of hydraulic measurement and control products, is introducing its new VFD120E electric-operated variable-priority flow divider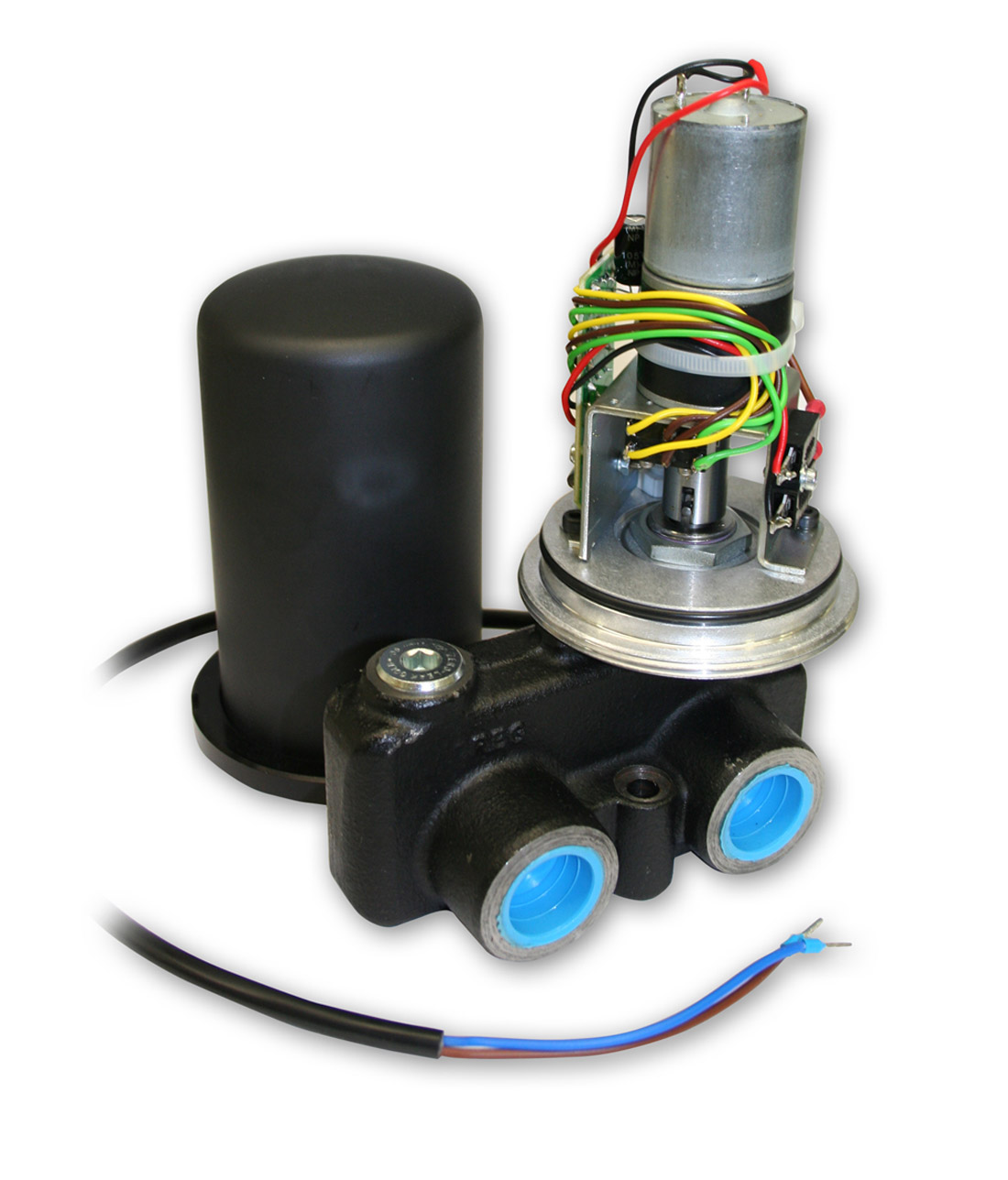 Designed particularly for use on mobile machinery, it allows the speed of hydraulic motors on trailed agricultural attachments and on mining and construction machinery to be controlled remotely. The 420 bar rated VFD120E offers greater levels of efficiency than previous generation products when it is launched in the third quarter of 2018.

As a three-port pressure-compensated variable-priority flow divider with an electric drive motor, the VFD120E can provide constant flow to a primary system while still powering a secondary system. To explain in more detail, priority-type flow dividers split a single input flow into a 'priority' (regulated) flow and a 'bypass' (excess) flow that can be returned directly to the oil reservoir or used to power a second system. This capability is possible thanks to the valve's adaptive pressure compensation characteristics, meaning both the priority and bypass flows can be used to drive separate circuits, even under fluctuating loads. In many instances, this functionality eliminates the need for another pump to operate a second system.

Developed for mobile applications, the new VFD120-E can be used to control hydraulic motor and cylinder speeds by applying voltage to the valve, which in turn controls the flow rate. Importantly, Webtec has ensured that the design of the VFD120-E has been optimised to minimise pressure losses across the valve, substantially reducing the energy wasted in the form of heat.

The new IP66-rated flow divider is available in multiple variants offering a maximum working pressure of 420 bar and total flow capacity up to 120 lpm. Remote control is via a toggle or rocker switch, with no external control box required (all electronics are self-contained within the canister). Various common port thread options can be selected to suit the application in hand. Customers can also choose between a 12 and 24 Vdc motor.