Borger Pump Happy With Fruit Cocktail Diet
After problems with an unreliable screw pump, a fruit canning factory has invested in a new Rotary Lobe Pump from Borger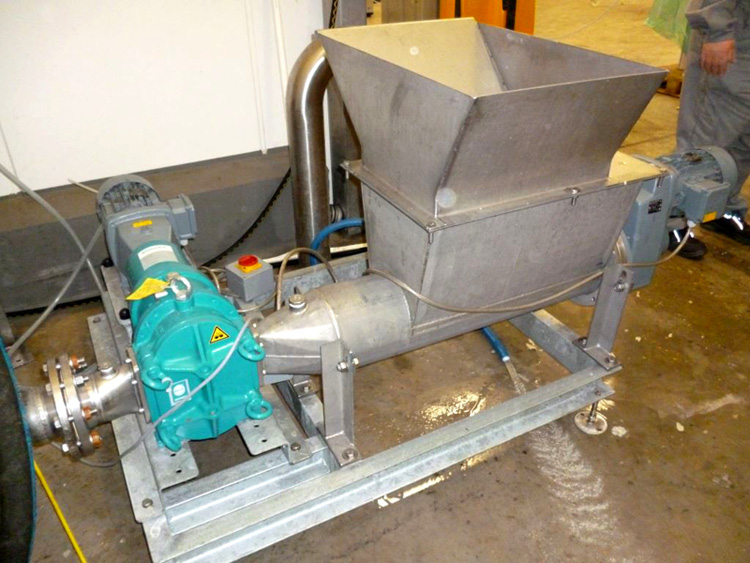 The old pump was unable to cope with large segments of apples, pears – and in particular, peach stones.

Working at 6 bar (max), the new stainless steel Börger rotary lobe pump transfers the fruit bi-products, which are stored manually and then transported via a conveyor belt to the infeed hopper of the pump.

The fruit and the resulting pulp is then transferred several hundred metres to a separate processing facility, where fruit juice is produced.

Following the success of the rotary lobe installation, the canning factory has since purchased two smaller Börger pumps with auger feed.