Micropoise MK2 Hologram Applicator Assists With Security Document Training
Since the beginning of 2018, IDcentre is equipped with a MicroPOISE MK2 device, made available by Security Foiling Limited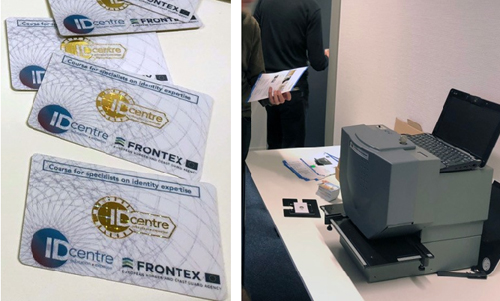 IDcentre is a training centre in Eindhoven, The Netherlands, serving law enforcement in developing and providing professional training in the area of identity authentication and secured printed documents.

All students now have the possibility to use and investigate the MicroPOISE MK2 device in order to recognize the characteristics of the product.

In the always ongoing development of security elements and secured printed documents, the contribution of Security Foiling Limited will certainly be of added value in the context of competence development.

IDcentre is very much obliged since we are now able to share this specific technology with our trainees.