Pingu English Pre School English Language Program Launches In Estonia
Pingu's English Estonia has just launched their first Pingu's English learning school in Tallinn, the capital of the Baltic market of Estonia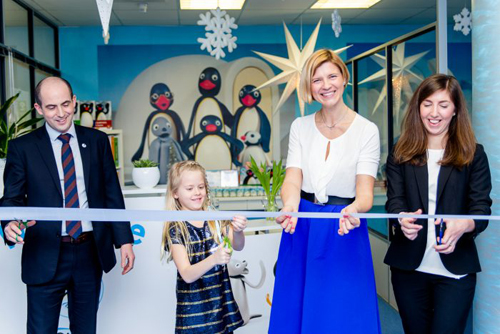 The event was attended by Mr. Richard Pike, Head of the Political Sector at the Department of International Trade and by senior representatives of local education authorities and business associations.

Led by Ms. Tatjana Dodatko, an Estonian-based entrepreneur with a strong and varied experience in retail and hospitality, Pingu's English Estonia will join Master Licensee partners in more than twenty other countries in Asia, Europe and the Middle East already providing quality pre-school English language training to young children through Linguaphone Group's global network of Master License partners.

Lucy Mills, Business Development Manager with Linguaphone Group Ltd, highlighted the importance of having Pingu's English Estonia as a pioneer in children's English language training in Tallinn:

"I am excited to be here in Estonia today at the launch of another very important European market. I have personally seen the substantial contribution that Pingu's English has already made to the communication skills of students throughout Europe, both in the neighbouring market of Lithuania, and in Italy where we already have over fifty Pingu's English schools.

With our two international pre-school programs, we are ready to harness over a century of experience in language training in order to support Pingu's English Estonia to become a market leader here. I strongly believe that the quality of our programs, combined with Ms. Dodatko's enthusiasm and passion, will ensure Pingu's English Estonia will be a huge success."

Saturday 17 February 2018 / file under Education