Webtec Announces New Distribution Partners To Expand Focus On China
The new partners are Weihei HHH Mech & Elec Cooperation Group from Shangdon and LoneKing from Shanghai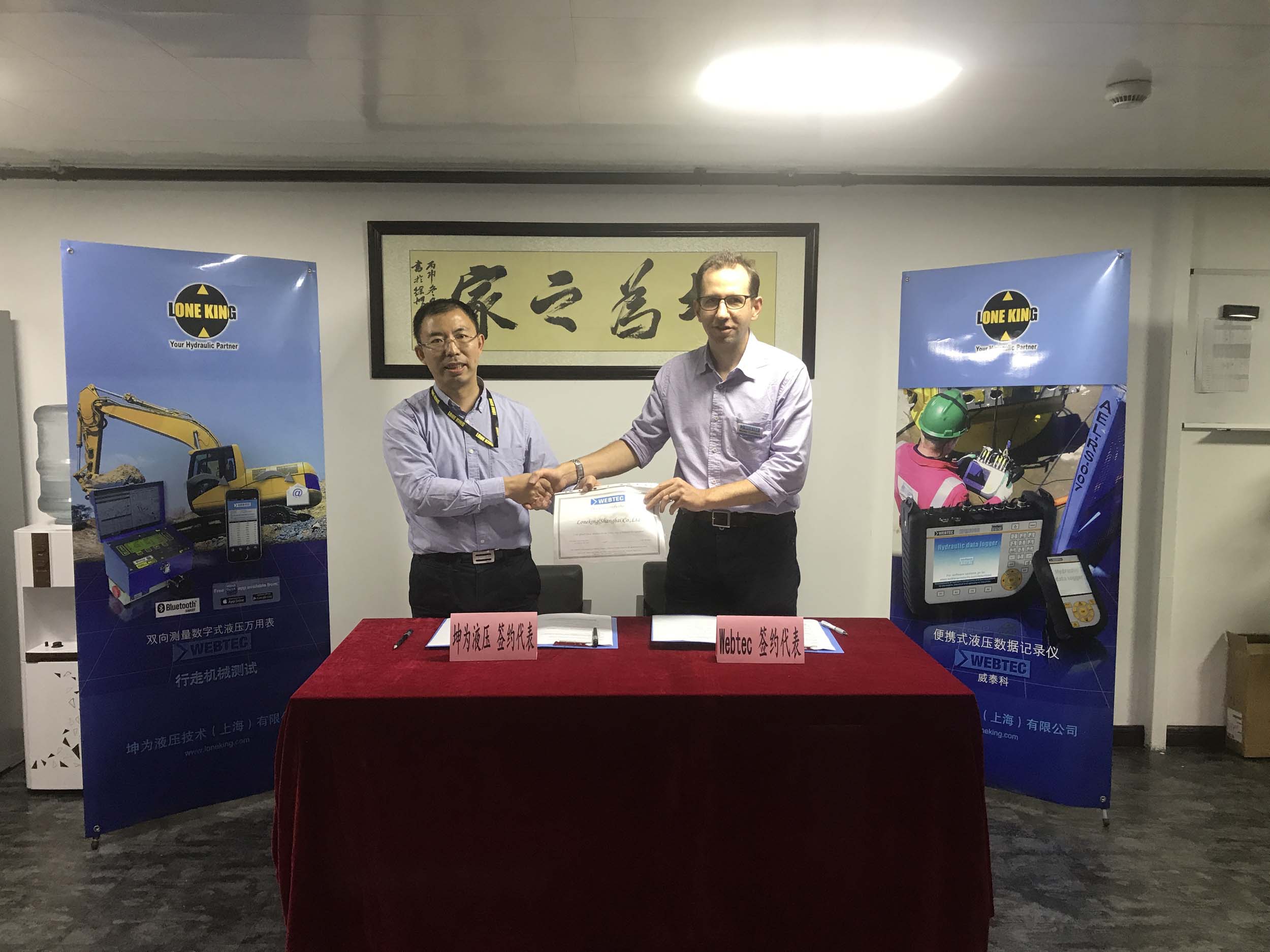 While presenting at a technical conference in China, Webtec's Managing Director, Martin Cuthbert and Huimin Zhang, Market Development Director, used the opportunity to announce two new distribution agreements in-line with the company's strategy to expand its current business in Asia.

The first of the new signings is Weihei HHH Mech & Elec Cooperation Group. Based in Shandong, the company specialises in power transmission and electric hydraulic control and provides research and design, testing and technical training services to its customers.

The second distribution partner announced is LoneKing, who are located in Shanghai. Again, the company was chosen for its expertise in the design, manufacture and service of hydraulic systems.

China offers exciting opportunities for Webtec and building a strong base for distribution to support Webtec's own team will enable the company to focus on core markets and expanding sales in this region.

Both of the new distributors were selected for their synergistic business models to Webtec and established business in the construction, agricultural, forestry, industrial and metallurgical markets.

Commenting on the new distribution agreements Huimin Zhang, Market Development Director, Webtec HK, commented, "We are very pleased to have signed distributor agreements with both Weihei HHH and LoneKing as we see a very good match between their hydraulic system design expertise and the hydraulic measurement and controls products and custom solutions that Webtec offers. These partnerships will allow Webtec to help improve the productivity of off-road mobile machinery for manufacturers throughout China."