Latvia For Landia As New Slurry Mixers Reduce Energy And Maintenance Costs
Four new submersible propeller mixers made by Landia, are now successfully mixing a 20,000m3 slurry lagoon at a major dairy farm in western Latvia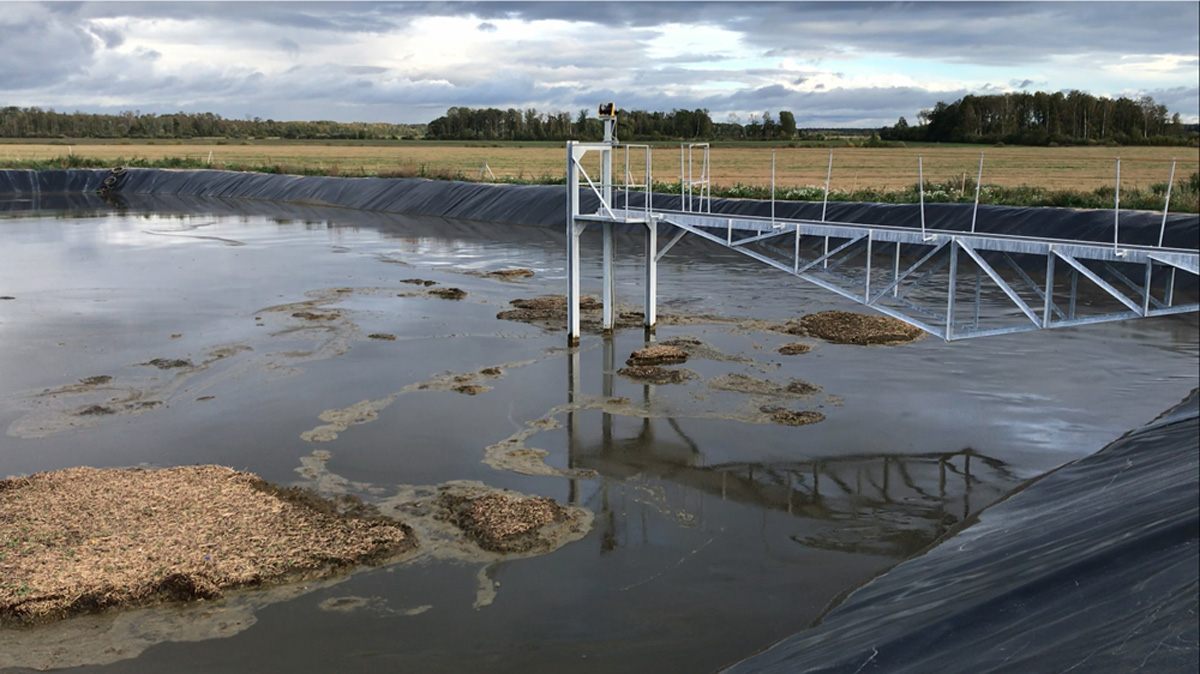 Mounted on concrete feet and with built-in access ramps to reduce maintenance costs, Landia's POP 15.0 kW-300 rpm mixers provide additional benefits as Janis Osis, Service manager at AR AGRO Ltd, explains:

"The Landia mixers are extremely reliable and manage the liquid manure very effectively, but they do so with low energy costs. Maintenance is also very simple, which also keep costs down".

Designed specifically for mixing slurry with a high content of solid material, Landia's easy to install POP Mixers are available in motor sizes from 3.0kW up to 30 kW- and in highly durable coatings to protect against sand bedding that is washed out with the slurry.