Sri Lankan Sous Vide In Weston Super Mare
Late last month we had a visitor, Amina Ali, come and visit our development kitchen, bringing lots of culinary joy with her all the way from Sri Lanka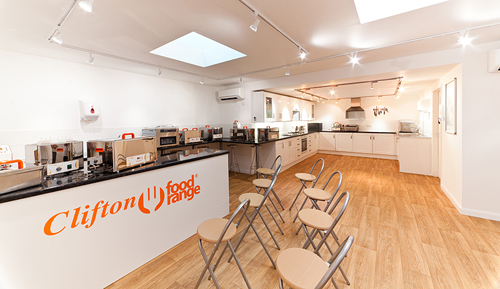 Our friend Amina uses sous vide back in Colombo, Sri Lanka, and wanted to know more about this way of cooking and how she could use her traditional fruity recipes within a modern way of cooking.

Sri Lankan food consists of a lot of native tropical fruits such as mango and coconut as well as spices including cinnamon, nutmeg and cloves. So we decided to use this knowledge to create our own Sri Lankan inspired chicken dish – mixing up British ingredients with ingredients from Sri Lanka.

Amina's visit taught us a lot about Sri Lanka especially how they use food in their culture. She explained how different it is in the UK from how we cook and eat our foods compared to Colombo where dinner can take up to three days to prepare and is full of delicate flavours.

Amina also explained about how easy it is to get our hands on items like peas, tinned tomatoes and vegetables like broccoli and cabbage in comparison to Colombo where a lot of food is bought from the local market so availability depends on what has been harvested.

We'd just like to say a big thank you to Amina for taking the time out of her trip to the UK to come and visit us and furthermore, we'd just like to thank you for broadening our minds on food that little bit more!