New Terrier TRV From Pegler Drives Higher Expectations
Pegler Yorkshire, the leading UK manufacturer of plumbing and heating solutions, has launched the new Terrier TRV. An evolution in the drive to provide greater flexibility, reliability and trust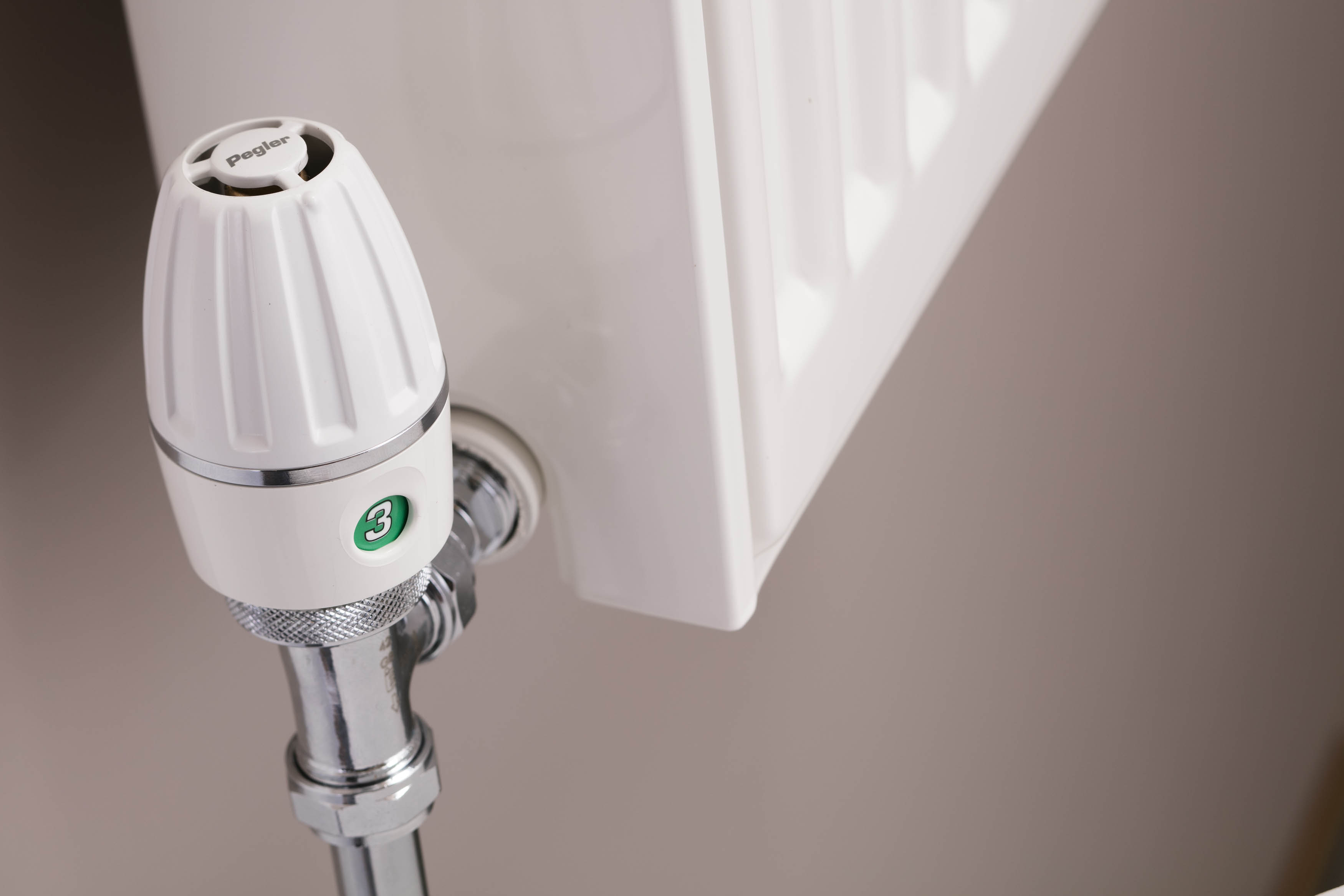 The Terrier TRV was the first radiator valve to be manufactured in the UK in the 1990's. Today Terrier TRVs and MRVs command the largest share of the UK market, with over 20 million already fitted, and continue to be manufactured at the company's state of the art £15m manufacturing and plating facility in Yorkshire.

The new Terrier design is such that it succinctly addresses the needs of specifiers and contractors from its ease of installation through to meeting the demands of Building Regulations and energy performance.

The areas in which the new Terrier TRV differs are Design, Operation and Performance.

The Design – is a flawless slim profile which alters the airflow to an Active Air Flow Vent System whereby the elongated open vents along the body are now enclosed in favour of open vents on top. In addition, the body has been manufactured in a bright white colour with accent chrome trim, a larger easy grip and easy care surface finish.

The Operation – This has been radically altered to provide a more intuitive low friction mechanism which offers effortless turning making it easy for any dexterity.

Arguably the most radical change of the new Terrier is its performance. Enhanced by a pure copper element the performance provides a faster response to temperature changes. Technical tests have shown that the new Terrier provides even better accuracy for temperature settings with a 33% lower hysteresis. Therefore, reaching comfort levels in a significantly reduced time when compared with other TRVs on the market.

The new Terrier TRV range is supplied suitable for 8, 10 and 15mm pipework and is also offered in a tamper resistant option. It fully complies with the requirements of EN215 - it is also "A" rated under the TELL scheme and meets Part L requirements. The valve carries the CEN symbol and the manufacturer's identification number to confirm its compliance. It also carries a five year warranty against manufacturing or material defect.