Linguaphone Announce New Pingus English Master Franchisee For Estonia
The global English language training provider Linguaphone, has appointed Tatjana Dodatko the exclusive Master Franchisee for their pre-school English language program, Pingu's English across Estonia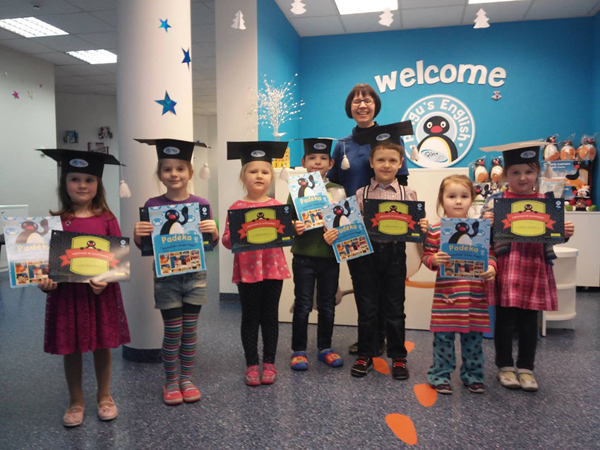 An Estonian-based entrepreneur with a strong and varied experience in retail and hospitality, Ms Dodatko will launch her first Pingu's English School in Tallinn, the capital of the Baltic market of Estonia, by early next year.

Pingu's English is a four-level pre-school English language program for children of 3-8 years, focusing on developing confidence in the four skills of reading, writing, speaking and understanding in English. This unique program is provided by the UK-based Linguaphone Group Ltd who also plans to launch a full-time three-year international kindergarten curriculum under the same brand later this year.

Pingu's English Estonia will join over twenty other countries in Asia, Europe and the Middle East already providing quality pre-school English language training to young children, through Linguaphone Group's global network of Master Franchise partners. This includes the neighbouring Baltics market of Lithuania who already has four Pingu's English Schools, and Pingu's English Italy, who have recently appointed their 50th Unit Franchisee.

As well as a growing presence in the Middle East, Pingu's English also has Master Franchisees across Asia in China, Thailand, Indonesia, Malaysia, Myanmar and Singapore. Pingu's English Cambodia is also due to launch their first Pingu's English School in Phnom Penh early next year.

Wednesday 13 September 2017 / file under Education