Dixon Launch New Impact Resistant Sight Glass
Dixon are pleased to introduce the new compact impact resistant sight glass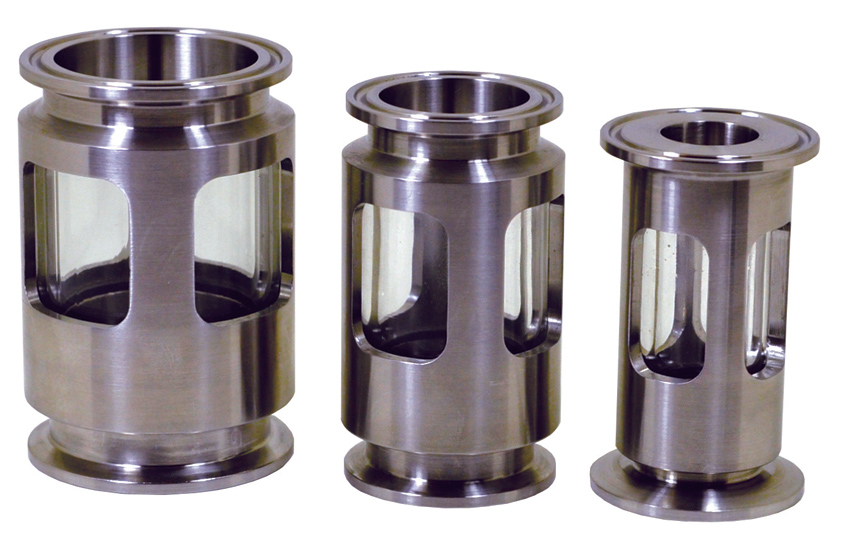 This new sight glass is used widely in food, dairy and beverage hygienic processes to view products and fluids. This design is perfect for hoses and high traffic areas due to its Lexan™ glass and a stainless steel body construction. Ideal for arduous applications, heavy manual handling, high traffic and high activity areas to provide site added protection and asset security.

Features

• Easier to clean than bolted styles
• Less cost to repair than bolted styles
• Clamp connections standard
• Sizes available: 1", 1½", 2", 3" & 4"
• Maximum temperature: 200°F (93°C)
• Maximum pressure 100 PSI (6.9 bar)

The sight glass is available as one of the many hygienic hose fittings complementary to Dixon's extensive hygienic hose range which now includes Heat Traced, Hot Water Thermal and Duplex hose assemblies as part of the standard range along with a range of rubber, silicone, PVC and PTFE hose assemblies which can be custom made to exact requirements with accessories including wash down guns and steam lances.