Established British Manufacturer Of Medical Warming Cabinets
QED Scientific has been supplying a wide range of fluid and blanket warming cabinets for the past 20 years and developed a strong reputation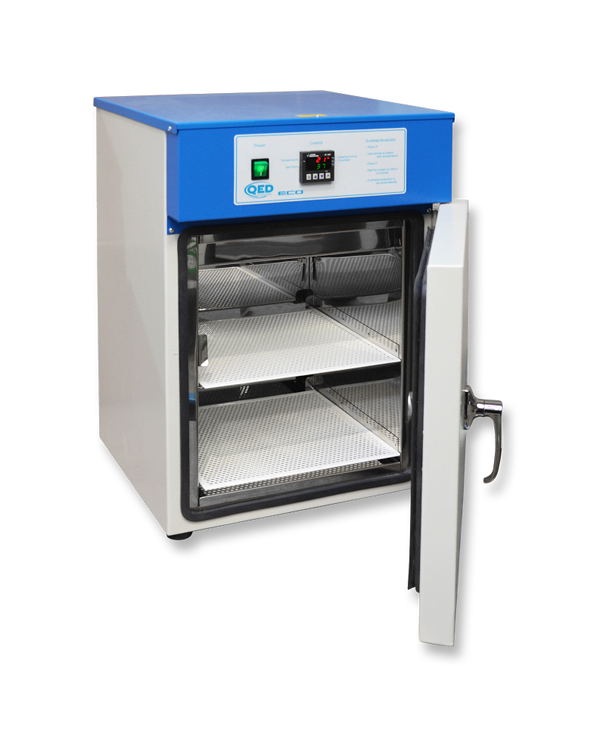 The cabinets are designed for use in hospitals such as: operating theatres, accident and emergency departments (A&E / Casualty, ITU, and Maternity Units).

They are ideally suited for warming bottles/bags of fluid and saline and hospital blankets. The cabinet's robust construction and durability has gained customer loyalty and make them a popular choice on the marketplace.

Fluid Warming Cabinets: Features:

• 16 standard sizes of fluid warmer available
• Temperature range up to 140°F (60°C) with automatic safety cut-out
• CE certified device
• Digital microprocessor control
• Automatic overheat Protection
• Solid or glazed door

Blanket Warming Cabinets: Features:

• Temperature range up to 176°F (80°C) with safety cut-out
• Wire baskets ensure air can move freely around the blankets for quicker warming
• Circulation fan is fitted to optimise air flow
• Glazed viewing panels, shelves and mobile stands are available
• CE certified device

Economy Manufacturing: QED Scientific are able to economically manufacture fluid and blanket warmers to almost any size, if required! Our New ECO models are more energy efficient versions and we can offer these as 'combination cabinets', (an all-in-one fluid/blanket warming cabinet). Combi cabinets offer a (cost effective solution - saving you space and money).