Winn And Coales International Triple Record In Enterprise Awards
In April this year their subsidiary Premier Coatings Ltd won a Queen's Award for Enterprise in International Trade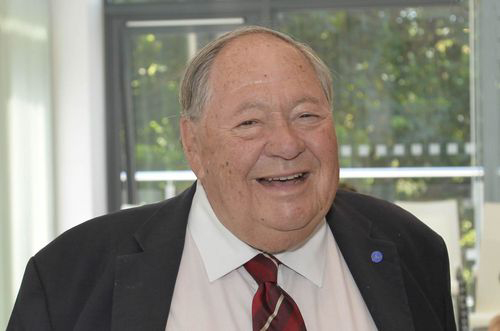 Specialist anti-corrosion, sealing and waterproofing products manufacturer Winn & Coales International Ltd is well known for its brands which include Denso®, Premier™ , Premseal™, SeaShield™, Archco™, Protal™, Premier Shrink Sleeves™, Steelcoat™, Densostrip™, and Sylglas™.

In April this year their subsidiary Premier Coatings Ltd won a Queen's Award for Enterprise in International Trade, recognising its growth in world sales over the previous three years. This is the third Enterprise Award won by Winn & Coales International in the last seven years, making it a remarkable achievement. The three notable successes have taken place in 2010, 2013 and now in 2017.

Winn & Coales International comprises seven subsidiary companies, two residing in the UK, Premier Coatings Ltd and Winn & Coales (Denso) Ltd and one in the USA, Canada, South Africa, Australia and New Zealand. The UK subsidiaries export to Europe, North Africa, India, The Middle East, Far East and South East Asia with the five other subsidiaries covering the rest of the world. The global structure of the company is a major factor in its growth and success.

Premier Coatings products have earned an enviable reputation over the years for their high quality, effectiveness and long service life. They continue to offer an effective solution to corrosion prevention, sealing and waterproofing problems for buried, submerged or exposed steel or concrete pipes, tanks and structures.

Winn & Coales International Ltd Chairman David Winn OBE has announced " I am delighted and very proud that our subsidiary Premier Coatings Ltd, has achieved this prestigious award, making it the third award for Winn & Coales International. My thanks go to all of our dedicated staff, global agents and loyal customers, for helping to make this happen".