Pulsar Instruments And Interserve Collaborate On New Noise Safety System
Noise measurement products manufacturer, Pulsar Instruments, has launched a transportable noise safety system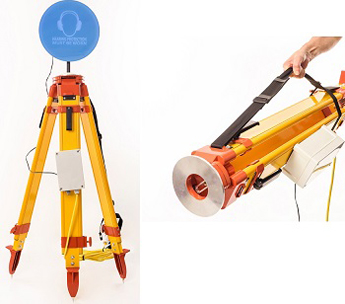 The system was developed in partnership with Interserve Construction Limited in the UK, to be used at live construction environments.

Interserve Construction Limited initially contacted Pulsar Instruments as it wanted to identify problems with site operatives and activities that can lead to noise-induced hearing loss (NIHL) in a construction environment. NIHL is an illness that is not obvious, and not sudden. Gradual decline in hearing from over exposure affects 1 in 6 people in the UK. With this in mind, the company also was keen to address the needs of nearby sub-contractors and operators working in a variety of trades on site who were exposed to the same noise levels.

Interserve rightly identified that these operatives were not warned about the need to wear hearing protection effectively and were left at risk from exposure from harmful noise. Often hearing protection would be worn too late or after operatives had already been exposed. The company decided to adopt a more pro-active approach to noise safety. They came up with the idea of a visual safety sign that would warn other site operatives that noise in their area of work required them to wear hearing protection because another noisy task was being undertaken nearby.

Lianne Lawson, Senior Site Manager at Interserve Construction Limited, said:
�Pulsar Instruments have been exceptional in communication and understanding a problem that exists in a large industry.

They have collaborated with Interserve to appreciate the problems encountered and worked to change the industry and improve long term health issues such as noise-induced hearing loss. Their approach to problem solving and learning the intricacies of a construction site have been welcomed and have collectively created a product that will benefit many people who work in this dynamic industry.�

One of the key reasons for opting for the small version of the Pulsar SafeEar sign was to allow the flexibility of the device to be transported about easily as tradesmen worked around the building. The heavy duty tripod gives it a stable mounted base that can then move with the sign, wherever the building requires it to be transported due to the tasks being completed. Inevitably on a construction site there are lots of materials and people and the requirement for it to be mounted on a sturdy tripod to prevent it being knocked over accidentally was key.

Pulsar Instruments plc design and manufacture noise monitoring solutions � from basic hand-held sound level meters, noise-activated warning signs to more advanced instrumentation to help safety professionals meet occupational compliance. For details on this product and full range available, visit the website.